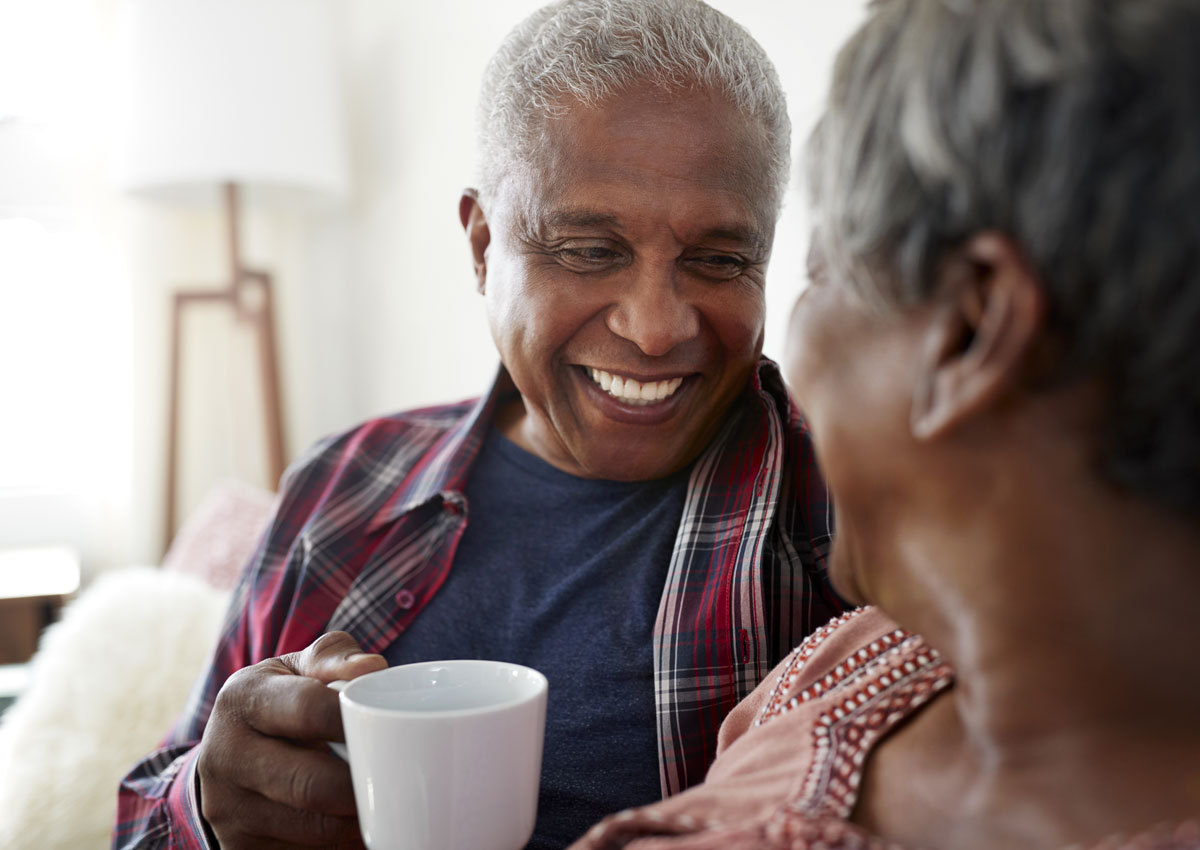 Rekindle Your Relationship Through … Senior Living!
It's February and naturally our thoughts turn to love and romance. If you're part of a loving couple, you know that relationships develop, mature and change over time. For many, retirement is a chance to rekindle that relationship with your spouse in a new and exciting way. But what you may not know is that moving to senior living can be a huge boost to your romantic relationship.
"We talk a lot about the benefits of senior living for the individual, but there are plenty more benefits that this type of lifestyle provides to couples," says Beth Burns, Community Relations Director at Artisan at Hudson. "Think of it as a chance to start a new chapter together in a new place that provides everything you need … allowing you and your spouse to spend your time discovering, exploring and experiencing so much together."
If the thought of moving to senior living doesn't sound – well – very romantic, Beth encourages couples to think of it as an investment in their future together. "The biggest benefit that senior living provides for couples is the time aspect," she says. "It really does free up your time from all the chores and regular tasks you've been doing for so long, which allows you to refocus your energies on the things that are most important to you. What's more romantic than that?"
Here are just some of the reasons why senior living can spell romance for senior couples:
It's like going to an all-inclusive resort that you don't have to leave.Think of it: never having to do home repairs, grocery shopping, cleaning or yardwork ever again. Having fantastic dining choices available three times a day with an ever varied menu. Social activities, interesting hobbies and cultural events taking place each and every day. All this, and you have the comfort of your own private home. All your needs are taken care of, so you can instead dedicate your time to things that give you pleasure. Perhaps you and your partner would like to learn a new hobby or spend your time volunteering. Or perhaps you'd like to take an RV trip across the United States. Do whatever you'd like – and you'll never have to worry about finding a house sitter because you know your home is being looked after by people who are like family.
It's perfect for now … and later.The idea of growing old together is quite romantic, isn't it? However, the reality of changing health needs isn't always attractive. It's not uncommon for one partner to require a higher level of care than the other. If you're living in a private home, the care for the more-dependent spouse often falls on the other spouse. But in a senior living community like Artisan at Hudson, couples with different care levels can live comfortably and enjoyably without added work for one or the other. No matter what you may need in the future, you can relax knowing that the professional team of caregivers will be able to provide dignified, friendly and caring assistance so that you and your spouse, again, can spend your time enjoying life together.
You have new opportunities to explore.Senior living has been reinvented from a clinical facility setting to a beautiful, boutique experience tailored to each individual. Couples will find a lot more than just a place to live. They'll find a place to thrive. Communities offer a wide variety of services and amenities, including an event calendar filled with clubs, organizations, classes and other opportunities to do the things you love … and new passions to explore. This can be a great opportunity for you and your spouse to bond and become even closer in your golden years.
You'll make new friends.Socialization is important, and socializing with your spouse expands your friends circle significantly. Senior living communities are filled with other people in your age group who are enjoying the benefits of an all-inclusive, maintenance-free community. It's easy for you to find your niche with new friends (both as a couple and as individuals) who can join you on your adventures.
You (and your family) have peace of mind.Parents worry about their children, but as they age, adult children can worry about their senior parents. Moving into senior living as a couple can be a sigh of relief for everyone involved, your adult children and other family members, who now know that you have a plan in place for your future (and it looks rosy), and you and your spouse, who have made the decisions for the future, so your family doesn't have to.
You can age in place together.We're back to the idea of growing old together. Senior living allows couples to do just that, gracefully. Nine out of 10 adults want to grow old in their home, and by moving to senior living as a couple, before you "need" it, you're able to make the community your home. This really does, in fact, allow you to age in place … albeit in a place that's more suited to your needs and caters to your every wish. Actually, when you put it that way, it sounds pretty darned good.
You have time as a couple.We arrive at the biggest reason why senior living can rekindle your romance … because it allows you to spend time together as a couple. Think of it like a second honeymoon of sorts. You've said goodbye to all the tasks and chores of your old life. You've retired and now can spend your days as you see fit. Studies have shown that having deep, meaningful relationships help us age well and stay well like nothing other, and what relationship is more deep and meaningful than the one you share with your spouse? Senior living provides you the perfect chance to court each other and fall in love all over again. Enjoy a romantic candlelit dinner prepared by a professional chef. Spend an evening dancing or staying in and watching a favorite movie. Take long walks together or head out to enjoy a favorite activity in town. The opportunities are endless.