Artisan at Hudson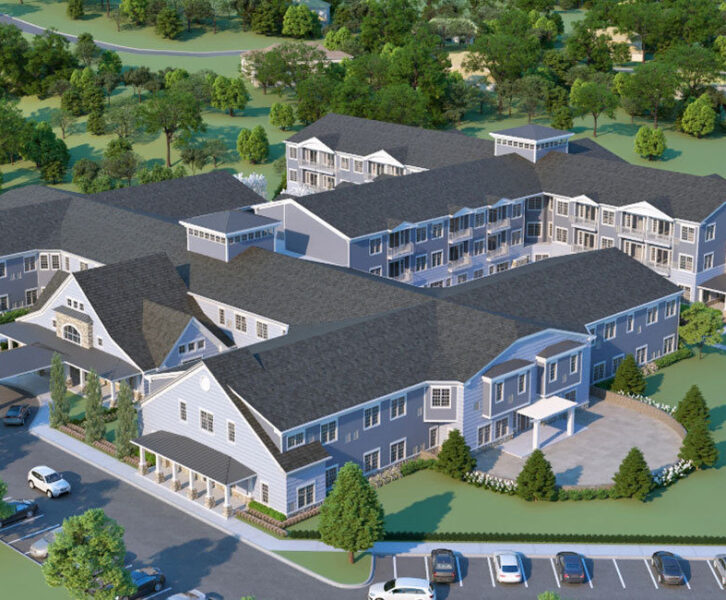 Live life on your terms
At Artisan at Hudson, we believe in the journey. That's why, in everything we do, our main priority is to empower you to live life on your terms. We're redefining senior living, to make life easier, more fulfilling, and more enjoyable.
Every detail of our community has been carefully curated to ensure your perfect lifestyle experience. So you can continue living life on your terms, all within a supportive community.
You're unique. Your new home should reflect that.
Considering our fantastic location in Hudson, MA, an energetic, artsy, eclectic town with tons of history, we made sure to reflect the traditional character of the neighborhood, while infusing modern touches to create the perfect home just for you. Choose an apartment of your liking, and bring along your own special flair to reflect the lifestyle you uniquely lead.
Our wide range of studio, one-bedroom, one-bedroom + den, and two-bedroom apartment homes blend relaxation and sophistication to create the perfect home. Inside, you'll find a space made for curling up with a good book on Sunday morning, watching the sunset through oversized windows, entertaining guests… it's your space, to enjoy however you'd like. With modern flooring, sleek stainless steel appliances, custom kitchens, high-speed internet, and upscale interior design, we've defied the norms of senior living — to bring you a retirement community like no other. See for yourself, with a virtual tour of our model apartment, or take a look at each of our individual floor plans. We're confident you'll feel right at home from the very beginning!
The Artisan lifestyle: freedom, flexibility, control
No more home maintenance or hassles. No more shoveling, raking or even cleaning. Our dedicated, friendly on-call maintenance team and regular housekeepers are ready take care of everything for you — giving you the freedom and flexibility to control your time however you choose.
In addition to helpful services like weekly cleaning, you'll also have access to countless amenities like fine dining, a state-of-the-art wellness center, and 24-hour concierge service, among others. See a full breakdown of all of our amenities and services.
It's all within reach…
Because Artisan is a monthly rental community, you won't have to pay high-cost entrance fees, or decipher complicated contracts. For one affordable monthly rate, you'll enjoy a hassle-free, extraordinary lifestyle in a home custom-designed just for you.
Wisdom, Applied.
Our founders were pioneers in senior living communities. They helped shape the companies that have since dominated the senior care industry. Seeing the evolution in retirement housing move towards cookie-cutter, Wall Street-driven corporations, they were inspired to forge a new, perfected definition of senior living: the Sage approach. With a wellness-centered, service-rich mindset, we're committed to the continual empowerment of people like you — those who want to live vibrantly and worry-free.
We've got you covered
At our core, we celebrate successful aging. That means developing a community that has custom services based on how residents want, and need, to live. With a dedicated team of professionals, your programming, care, we empower you to live your best life — with a lifestyle unique to you and your journey. If your care needs change, we've got you covered, allowing the ultimate peace of mind for whatever the future might hold. Meet our team — we'll be here every step of your journey.
Welcome to the SageLife Family
This journey is yours to create, we're just along for the ride. We provide the expertise, resources and services to make life easier, along with events and programming to make it fun. At Artisan at Hudson, you define the culture and influence the lifestyle. This is your chance to experience all that life has to offer — within a supportive community, close to the thriving town of Hudson, Massachusetts. Don't wait, schedule your tour today, and get ready to live life on your terms.