The SageLife Difference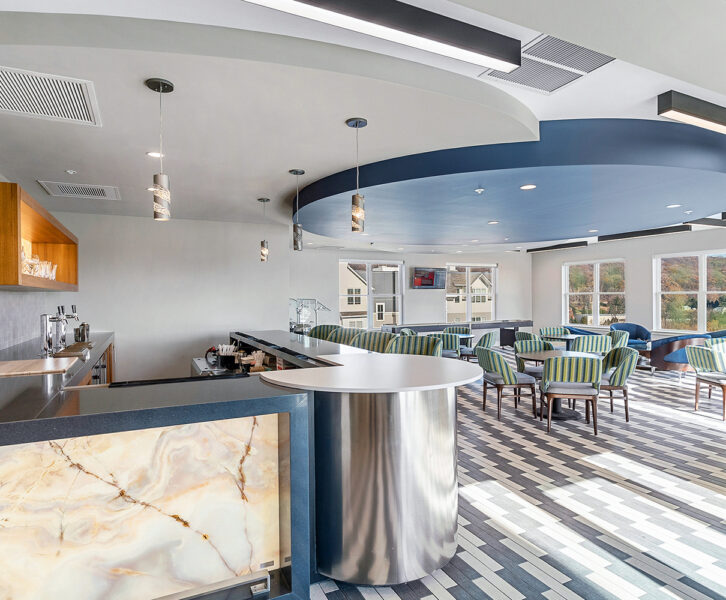 You make us one-of-a-kind
The SageLife difference is, ultimately, you. Because living to the power of you is all about creativity, independent thinking and being truly unique. So it makes sense that we'd approach every SageLife community with that in mind.
We go where you lead us, so you can keep living your way, on your terms. That's the SageLife difference.
Interested in touring a community?
Make your life a beautiful mosaic
Our settings truly set us apart. Every SageLife community offers something unique, whether they're places for large, elegant gatherings or for small, intimate groups. Whether there are gyms or libraries. Bars or art rooms. Best of all, at every SageLife community you'll find your people — likeminded souls who are living life their way, too.
Knowing that, you can look forward to a life that's a rich mosaic of friends, families, hobbies and so much more. Our lifestyle philosophy reflects that multifaceted MOSAIC and is at the heart of each community. The SageLife Enrichment Team works hard to present you with an abundant array of these experiences and events every day.
You'll find programs for every aspect of the MOSIAC lifestyle. Let them also get you thinking about the possibilities for creating your own mosaic at SageLife.
MOVEMENT
Exercise … dance … sports … Our bodies were designed to move, and the rewards of an active lifestyle are reflected in body, mind and spirit.
OUTREACH
Giving of ourselves, our time and talent, benefits others and returns a dividend in the form of happiness and sense of purpose.
SOCIAL
We don't just enjoy one another — we need one another. Frequent engagement with others promotes emotional and mental health and enhances longevity.
ARTS
Humans are hard-wired to crave beauty. The visual and performing arts give us an outlet for creativity — for making or appreciating art.
INTELLECT
Never stop learning. Staying mentally active is a critical component of active aging. Challenging ourselves with new ideas sharpens the mind.
CURIOSITY
The freedom to explore may be the most rewarding aspect of retirement — being able to follow your inquisitive mind down whichever path it leads.
Choose your own wellness program
Whatever wellness looks like to you, we're all in when it comes to helping you feel your best. We keep your health goals in sight by offering activity levels for all interests and abilities. It's about empowering you to maintain and improve your mobility in fun, easy ways.