Dining at Artisan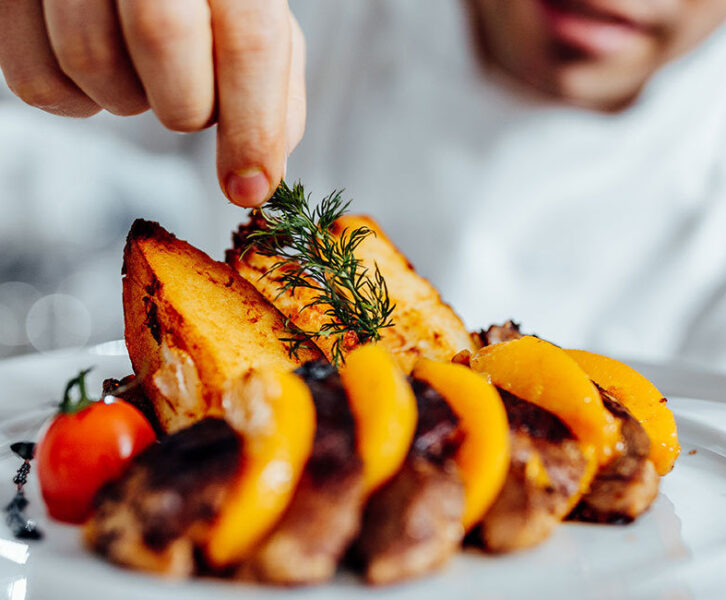 A Culinary Experience
Imagine a life where grilled salmon, filet mignon, custom salads and crab cakes are always available in a dining room that rarely closes. Now, add to that a selection of homemade soups and seasonal daily offerings that read like the menu at a private club. Our professionally-trained chefs' goals are to make your dining experience a highlight of every day.
Whether you are opting for light fare, savoring a refined meal in our restaurant-style Dining Room, or joining friends for happy hour in the lounge, the menu is always creative, with flexible dining options available throughout the day and evening. In fact, we always have 4-5 "favorites" available for anytime dining. Whenever hunger strikes, we'll be there to satisfy your cravings.
We are always open to your suggestions and willing to share your favorite recipes with the community. Take a look at our sample menu. Special diet or particular preferences? No problem. We are more than happy to accommodate each and every individual. Bon appétit!