Lifestyle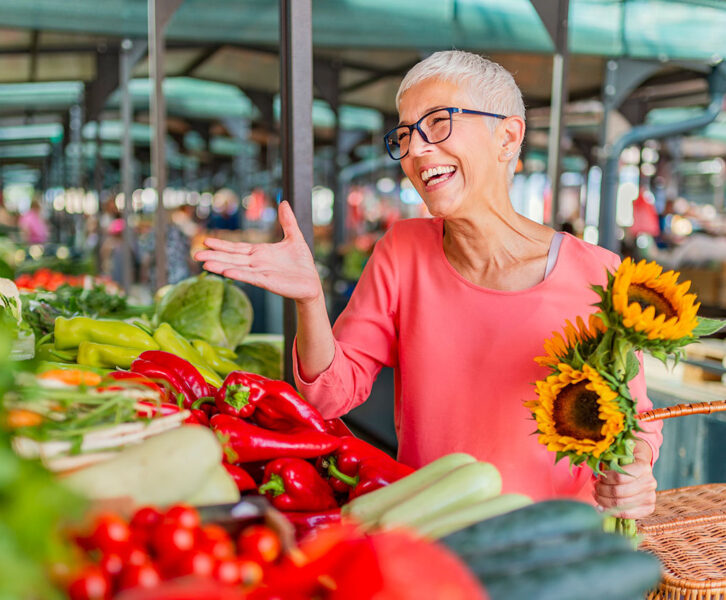 The Pursuit of Something More
Artisan at Hudson is more than just a retirement community — it's a home. That's why we go above and beyond to provide the absolute best for our residents. Our programs and amenities are thoughtfully designed to provide residents the chance to explore their passions. This groundbreaking, inclusive lifestyle concept allows you to create a way of life as uniquely individual as you are.
Embrace the Artisan Lifestyle
Sip chai on the balcony as you watch the sun set. Enjoy a class with local artisans. Tend to your patio planters. Walk the dog on the Assabet River Rail Trail, which adjoins our campus… or, let her play in the courtyard. Join a group of friends in the lounge for a cocktail or, on cool evenings, indulge in conversation around the fire pit. You might want to head into Hudson to try the latest restaurant, or simply stay at home and have a tête-à-tête with a new friend on the veranda. Why not just settle in for a good read on a lazy Saturday in inspiring surroundings? At Artisan at Hudson, the choice is all yours.
Live life on your terms
At the leading edge of the "aging well" movement, Artisan at Hudson empowers you to discover your passions, and live a life unique to your individualism.
Interested in expanding your horizons? Live entertainment, lectures and classes, games, clubs and celebrations are abound — how you choose to enjoy your time is completely up to you
Want to get your hair done? We have you covered with a salon
Passionate about a specific hobby or topic? We love when residents connect with each other through groups and clubs, bonding over shared experience and expertise.
MOSAIC
Here at Artisan, you might hear staff and residents mention the MOSAIC lifestyle — our dynamic motto for engaged living. Here's the breakdown on what it all means:
Movement: Exercise, dance, sport… our bodies were designed to move. The rewards for an active lifestyle are reflected in body, mind and spirit.
Outreach: Giving ourselves, both in time and talent, benefits others and returns a dividend in the form of happiness and sense of purpose.
Social: We don't just enjoy each other's company, we need one another. Frequent engagement with others promotes emotional and mental health, which in turn, enhances longevity.
Arts: Humans are hard-wired to crave beauty. The visual and performing arts give us an outlet for creativity, both in terms of making and appreciating art.
Intellectual: Never stop learning. Staying mentally active is a critical component of aging gracefully. Constantly challenging ourselves with new ideas sharpens the mind.
Curiosity: The freedom to explore may be the most rewarding aspect of retirement, as it allows you to follow your inquisitive mind down whichever path it leads.
Signature Dining
Gathering around the table is an important daily tradition for many — not only does it provide delicious sustenance, but it offers the opportunity to connect with loved ones in an intimate setting. Here at Artisan, both ring true.
We place great emphasis on healthy, gourmet foods, and are committed to creating the culinary experiences you want. From casual to formal to al fresco, at Artisan, you can enjoy a variety of dining options while indulging in our professionally-trained chef's delicious creations. Learn more about dining options at Artisan.
Easy, Convenient Rental Living
At Artisan, life is easy. Everything you want is within reach. From unrivaled services and amenities to a hospitality-focused staff, to modern residences, complete with housekeeping and maintenance services included, we're confident our convenient rental approach would be a perfect fit for your lifestyle. So, let us take care of the details — we promise you'll have a lot more time and freedom to enjoy all the things that matter to you most. Schedule an appointment to tour Artisan at Hudson.