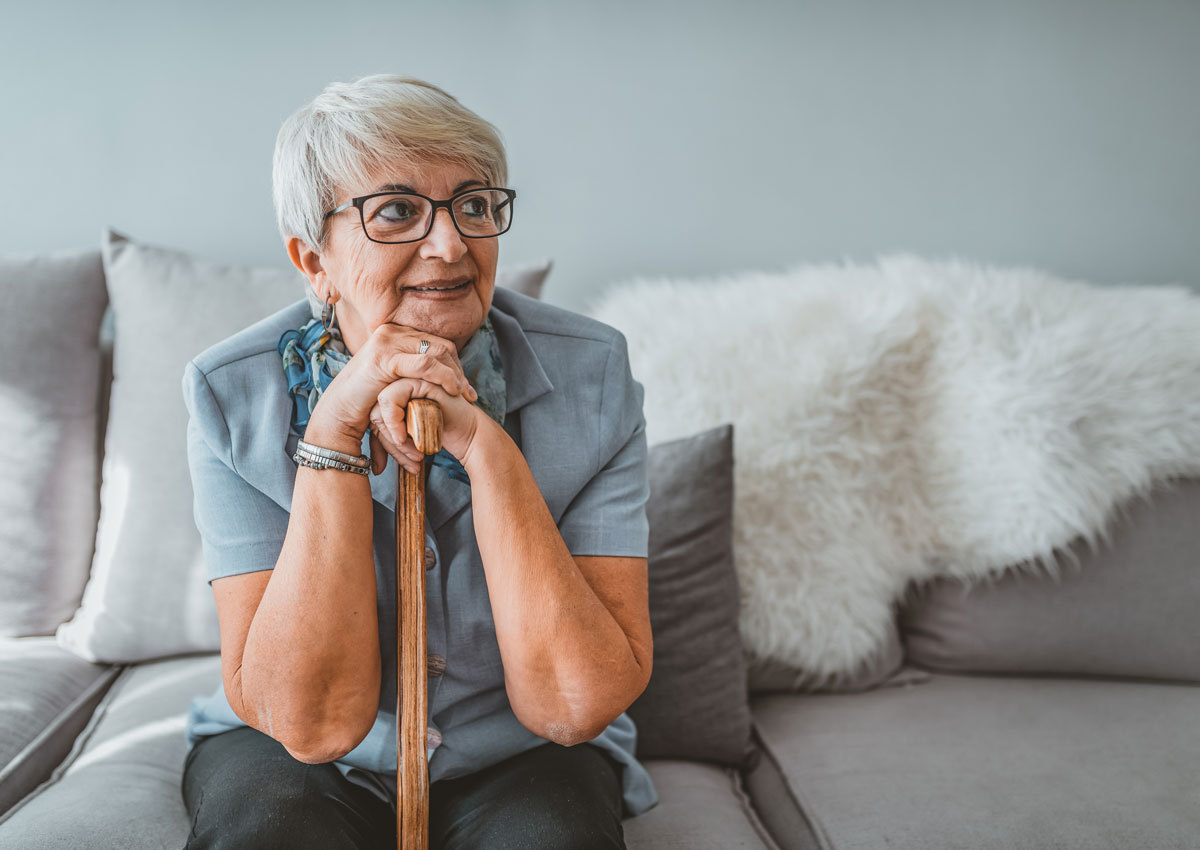 5 Signs It's Time to Move into Senior Living
Some older adults can't wait to move into senior living. Others are more hesitant or resistant. Family members often wonder about what signs they should be looking for to determine if a loved one should move into senior living, says Beth Burns, Community Relations Associate at Artisan at Hudson.
"In a perfect world, you or your loved one would move into senior living before it's needed," she says. "Today's retirement communities are like all-inclusive resorts with fantastic dining, events and programming, maintenance and housekeeping and so much more. We hear all the time that they people wish they had made the decision to move sooner."
However, she says, it's understandable why seniors may be hesitant to move. "Moving into senior living is a big life change," she says. "However, the time to think about it is now, even if you don't plan on moving anytime soon. That way, when you or a loved one start to recognize signs that it's time to move into senior living, you'll have already made your decisions and are mentally prepared. It can be a much smoother transition that way."
Here are some signs to look for if you've been wondering whether you or a loved one might benefit from moving into a senior community.
As we get older, health issues become more and more common. Not just ailments like diabetes, hypertension and the like, but also things like mobility, flexibility, balance and more. Taking care of health issues – going to the doctor, picking up prescriptions, dealing with the day-in-day-out – is exhausting and sometimes doesn't always get done because there's no time, no one to help or whatever else can cause speed bumps.
In senior living, a lot of that stress goes away. Communities are staffed by care teams and nurses who are able to assist with a variety of medical needs and issues. Not only that, but they provide a helping hand when needed. So if mom or dad have trouble getting in and out of the bathtub, or have a hard time getting dressed, moving to senior living can help in a big way. Another point in senior living's favor is that, because there's always someone on staff, they can be there practically immediately if an emergency happens. And because they get to know you and your needs, they can pay attention to any changes in your health, no matter how slight, and get you the care you need before a small issue blossoms into a big one.
2. Are there any memory issues at play?
Approximately ten percent of people over the age of 65 have dementia, and as we age, that risk increases. It's estimated that one in three people 85 or older have some form of cognitive decline. If you start noticing worrying things – mom's memory isn't what it used to be, dad's suddenly not staying on top of bills when he was always on it before – you may want to look into the possibility of senior living. If your parent has already been diagnosed with dementia, you definitely want to make the move sooner rather than later. The earlier someone with dementia moves into a community, the easier the transition will be.
Being in senior living can boost your loved one's quality of life immensely. Artisan at Hudson provides innovative Connections memory care from the comfort and safety of our purposefully designed memory care neighborhood. Our caring staff is professionally trained in dementia best practices, and strive to create a homelike community.
3. Are you still able to do the things you want to do?
Are you or your loved one still able to get out and do the things they love to do? Or has it become too much of a hassle? Is it simply not possible for them to do some things due to their declining health or physical abilities? Senior living is designed to help seniors live independently and comfortably so they can continue to pursue their passions and enjoy life. Staff at the community can help seniors find activities or make it easier for them to do the things they enjoy. With on-site events and organized activities, not to mention scheduled transportation, it's a lot easier to be out and about.
4. How do you feel about home maintenance?
Let's face it: home maintenance is costly and not a lot of fun. Sure, you may still be able to do home repairs, mow the lawn and handle all the other upkeep – but do you want to continue to do it? Or would you rather have that time back to do the things you want to do? Senior living offers a maintenance-free lifestyle (at Artisan at Hudson, we even do the housekeeping and cooking) so you don't ever have to scrub a dish or shovel a driveway ever again. If your senior loved one is struggling with upkeep and simply can't handle it, that's also a good sign that senior living could change their life for the better.
5. Do you often feel lonely or bored?
What's your social circle like? Do your parents still have a large circle of friends they do things with, or are they becoming more and more isolated? Have friends moved away and you simply don't have the opportunity to make new ones? Loneliness is common among seniors, and it brings with it a heightened risk of depression, anxiety and even dementia. Staying socially active and engaging in activities you enjoy are both key tenants of aging well and staying healthy as you get older.
In senior living, you'll be surrounded by a large number of people in the same stage of life as you. Best of all, they've all moved to senior living for similar reasons – and they're looking forward to making new friends. You'll find instant companionship, enjoyable classes, arts and crafts, social events like movie nights, happy hours … the list goes on and on. At Artisan at Hudson, we offer multiple dining venues, a well-equipped fitness center, covered, climate-controlled parking, advanced technology and an array of on-site conveniences and amenities to further complement and elevate life here.
"Truly, the biggest sign that a move to senior living could benefit you or a loved one is that you're ready to enjoy life to the fullest," says Beth.
Discover an Artfully Crafted Lifestyle
Located in Hudson, Massachusetts, Artisan at Hudson offers distinctive, rental senior living designed to give residents everything they want and need. With the convenience of transportation, multiple dining venues, a fitness center, underground parking and several supportive lifestyles on campus, combined with our empowering programs to enhance well-being and so much more, we can provide you with an artfully crafted retirement lifestyle.
Artisan at Hudson is a community where residents can create their own journey, with more opportunities, more convenience, more choices and even more wow, all in a beautiful, modern setting equipped with everything you need to live well. Think a variety of open floor plans, upgraded appliances and refined finishes along with carefree and worry-free living. It's all within your reach.