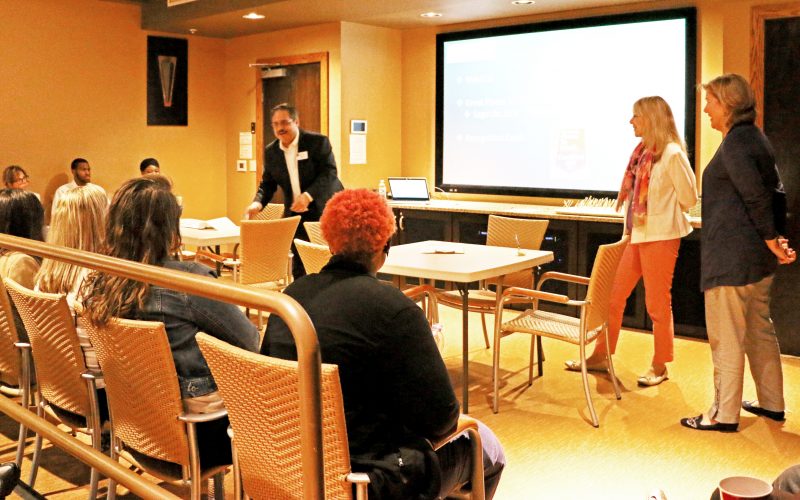 Monthly Town Hall Meeting
Each month, the Plush Mills team gathers for a Town Hall meeting. Town Hall provides an opportunity for our associates to share experiences, successes, challenges, and solutions for the purpose of continuous improvement in the way we deliver hospitality and care to Plush Mill's residents.
This month, team leaders demonstrated the Positive Approach® to Care hand-over-hand technique for supporting residents who are living with dementia. 
Teepa Snow, an internationally-recognized dementia care expert, developed the Positive Approach® to help those who serve people living with dementia to better understand brain change.