Dining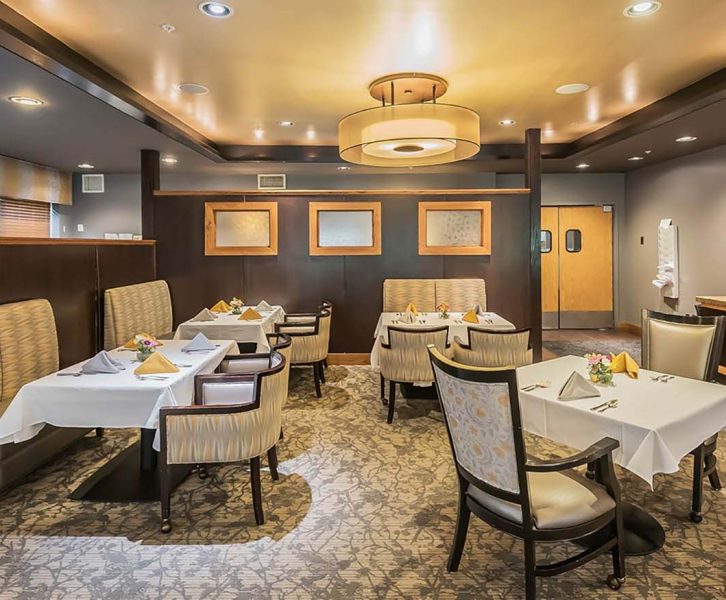 At Plush Mills, you'll have a taste of the good life
Feast your eyes on our everyday menu
Center-cut filet mignon, grilled salmon, our famous crab cakes, custom salads and decadent desserts. These are just a few items prepared for our residents every day. Add to that, our chef's seasonal daily menu to always keep your tastebuds surprised and delighted. So, whether you want a home-cooked meal, or a fine-dining experience, it's only an order away. Did we mention there's an omelette bar for breakfast?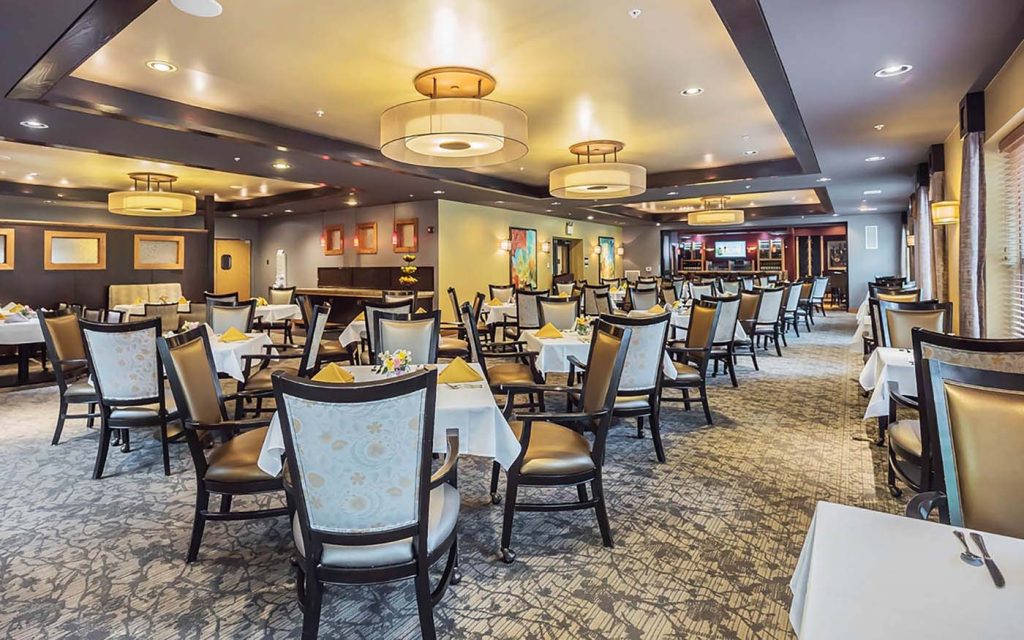 Become accustomed to custom cooking
Have a craving not on the menu? Specific dietary restrictions? Just let us know. We're happy to accommodate your request. Our goal is to make dining a highlight of your day. In fact, our residents meet monthly with our Dining Director to talk about what they love, what they like, and what they'd like to see change.
Ambience makes the meal
Just like our menu, your dining experience is yours to choose — and enjoy — as you wish. Catch up with family or friends in our restaurant-style dining room or the onsite pub for a happy hour. Take in the view on a beautiful day on the terrace. Or, if you prefer a quiet meal all to yourself, order your meal to-go.
Serving up flexible meal plans
We'll work out the meal plan that works for you. And, you can use it however you like. You can even treat a guest or visitor to their next meal.
Ready to start seeing (and tasting) the Plush Mills difference?