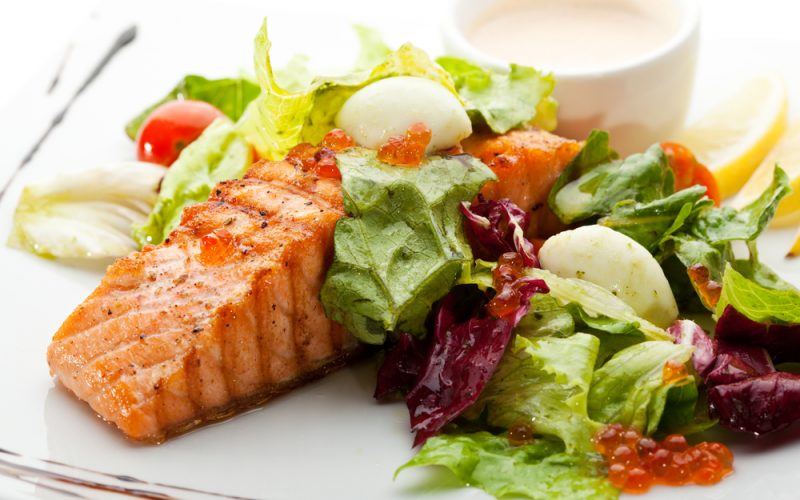 Balancing Healthy Meals Age 65 And Beyond
For older adults, eating healthy can be a big challenge. It's not uncommon for individuals to experience a decline in nutrition with age. There may be many reasons for this such as living alone, or having limited mobility, dental problems, or medical conditions. Let's explore how seniors can enjoy healthy, varied, and flavorful meals.
Often knowing what not to eat is an important component of getting the right nutrition in your diet. For certain medical conditions, such as high blood pressure, high cholesterol, or diabetes, diet choices are critical. Be sure to ask your doctor about food guidelines. You may also want to consult with a nutritionist to develop personalized meal options.
Eating Out & Reading Labels
When eating out, inquire about healthy eating choices. Many restaurants offer low salt or low calorie choices, and even vegan or gluten free options, to accommodate the needs and preferences of a variety of diners. If you're not sure about the selection listed on the menu, ask specifically for what you'd like. Don't be shy about asking the kitchen to hold the salt, hold the starch, or use oil instead of butter – remember, you're the customer.
It also pays to learn to read packaged food labels. The US Food and Drug Administration (USDA) offers this online guide to help you. Before you head out to the grocery store, practice reading some labels you already have at home. In almost all cases though, fresh food – especially fruit and vegetables – are your best bet for high nutrition.
How food is prepared is also a big contributing factor to salt content, fat content, and overall calorie count. Sous vide is a French cooking technique that uses vacuum and slow heating, resulting in tender, flavorful meat, fish and vegetables. It enhances flavor and texture naturally, and therefore uses significantly less salt and fats than traditional cooking methods. Sous vide originated in five star restaurants and has recently experienced a surge in attention. Sage Senior Living saw in sous vide the potential to enhance both quality and nutrition in their dining offerings. Sage piloted a sous vide program at Plush Mills in Wallingford and now uses the technique in all of its communities.
Grocery shopping can be challenging for some seniors and, for those living alone, there is often waning enthusiasm for preparing meals. Many older adults end up eating food that's fast and convenient but provides low nutritional value. Meal delivery services can provide delicious and healthy meals, but they miss an essential ingredient: company.
Senior Living Community Dining Options
Senior living communities offer a wide variety of meal services, resolving the issues of buying, choosing, and preparing healthy meals. Plus, the benefit of dining with others cannot be overstated. Plush Mills Senior Living uses the sous vide cooking method and offers center cut filet mignon, crab cakes, Atlantic salmon, and eggplant parmesan in its dining room every day of the week, in addition to daily specials. Take a look at the Plush Mill's menu and contact us to take a tour of our community and enjoy a meal.