Assisted Living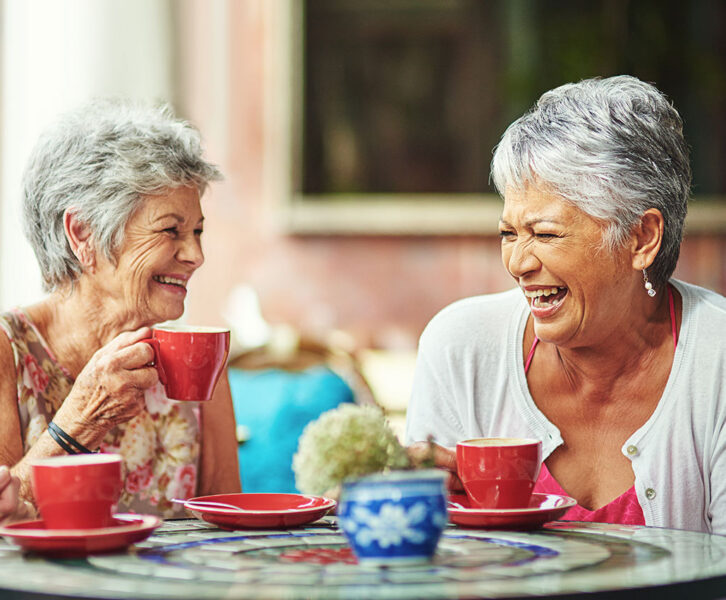 Assisted Living in Hudson, MA: Life on Your Terms
You've always led a vibrant, active life – and that shouldn't stop because you need care. At Artisan at Hudson, our supportive senior lifestyles are thoughtfully designed to keep you at the helm of your own life. In our senior living community, you have the freedom to live life on your own terms while knowing your needs are well-supported 24 hours a day, 365 days a year.
You deserve to find assisted living that respects your choices, promotes your independence, and elevates your enjoyment of life. That's exactly what you'll find right here.
What Is Assisted Living?
Not exactly sure what an assisted living community offers? What types of care services are available? What is meant by residential care? We're here to answer all your questions.
Assisted living is a type of senior care offered to older adults who need help with Activities of Daily Living (ADLs), such as bathing, getting dressed, or managing medications. Delivered in a residential setting – such as our beautifully appointed boutique community in Hudson, MA – assisted living is a wonderful balance of an independent, active lifestyle with personalized support.
The support that assisted living residents receive varies depending on each individual's needs. Care plans are developed to deliver just the right amount of assistance to keep the resident living as fully, independently and confidently as possible.
Personalized, Around-the-Clock Care
At Artisan, assisted living services are carefully crafted to enhance your quality of life. Here, you are able to remain independent, living a full, active life while enjoying the support of our around-the-clock, hospitality-focused caregiving staff. This team, overseen by a wellness director, will ensure your care is completely personalized to your individual needs and preferences – whether that's assistance with daily routines or more comprehensive care.
A Secure Plan – and Place – for the Future
Our goal is to ensure you're best prepared to age well, and better yet, in one place. In doing so, we take the guesswork out of planning for the future. Our residents feel secure knowing that while their health care needs may change, their community doesn't have to. With varying levels of care available right here, residents and their family members choose Artisan with confidence.
Keep Life Interesting: Assisted Living at Artisan Promotes Active Lifestyles
We encourage those at all stages of life to practice continued growth in mind, body, and spirit. With unlimited access to lively activities and programs, assisted living at Artisan at Hudsonis engaging and enriching – empowering you to pursue all that life has to offer. With all the activities and programs offered, there's never a dull moment at Artisan. Here's just a sample of what's happening here:
Book Club
Crafty Angels Club (knitting and crocheting pieces for charity donation)
Exercise and fitness classes
Wellness education programs
Therapy dog visits
Movie nights
Gardening Club
Men's Club
Trivia, card and board games
Expressive art workshops
Line dancing for beginners
Live entertainment
Veterans' programs
Worship services
Cocktails of the month
Weekly shopping and dining outings
Spacious and Luxurious Apartments
Feel right at home in our spacious, luxurious apartments, featuring:
Studio, one- and two-bedroom floor plans
A kitchenette
A roll-in shower for comfort and convenience
You'll be able to choose which private residence best fits your needs, as well as decorate according to your own style and taste. Learn more about our assisted living floor plan options.
The Value of Assisted Living
You might be wondering: Is assisted living near me within reach? Absolutely. Because Artisan at Hudson is a monthly rental community, there are no large entrance fees or complicated contracts to worry about. For one affordable, all-inclusive monthly fee, residents enjoy personal care plus a hospitality-focused, service-rich, extraordinary lifestyle custom-designed just for them.
Schedule a Tour Today
We are so excited to welcome you home to a tight knit community that is supported by an experienced team and focuses on the ultimate goal of helping you age gracefully in one place.
To see firsthand how assisted living at Artisan compares to other assisted living facilities in the area, schedule a tour today. This just might be your best fit!