Health & Wellness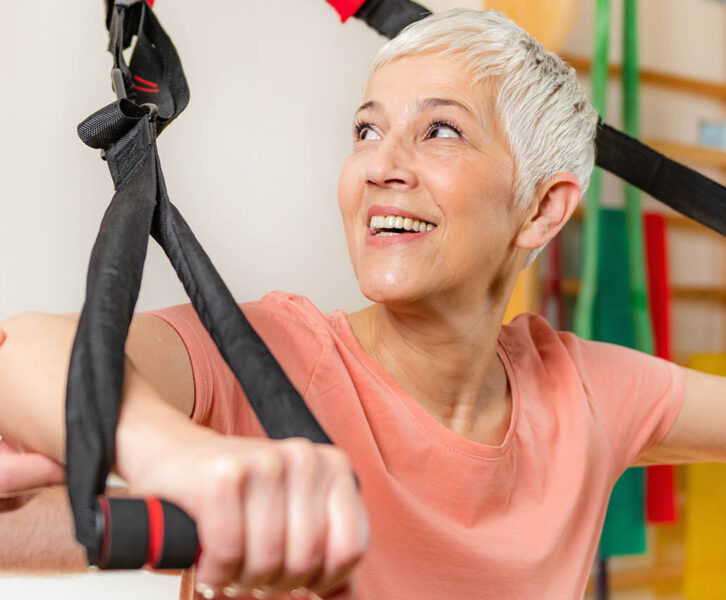 Designed with individualism in mind, because living life on your own terms shouldn't stop when you need care.
Active, Engaged Aging
With our well-equipped fitness center, we make your strength, balance and flexibility a priority throughout daily activities. We offer fitness opportunities for all levels and capabilities, designed to make it fun to "get your steps in." And, research shows that when you exercise with others, you are much more likely to stick with it.
Convenient, Comprehensive Care
At some point in time, even active seniors may require assistance with daily living. When that happens, our staff is readily available to provide convenient, customized personal care — while still enabling you to enjoy your interests and set your own personal schedule. From a little bit of help to comprehensive support to end-of-life-care — what you need, when you need it. In all of life's moments, we are here for you.
You will always have our Sage Advice: thoughtful, meaningful support for you and your loved ones through transitions in aging. We also oversee the coordination of your care — from managing your medications, to arranging transportation for doctor and diagnostic appointments outside the community. As a resident, you'll be able to connect with a full range of providers in our healthcare continuum — primary care, specialists, physical therapy and rehab, imaging, lab and pharmacy services — to make your life easier. It's all part of a personal health plan that keeps your wellness goals in sight.
Explore the right level of care for you:
Not sure what's right for you?
Take our survey on senior living, or contact us today — we're always happy to help!