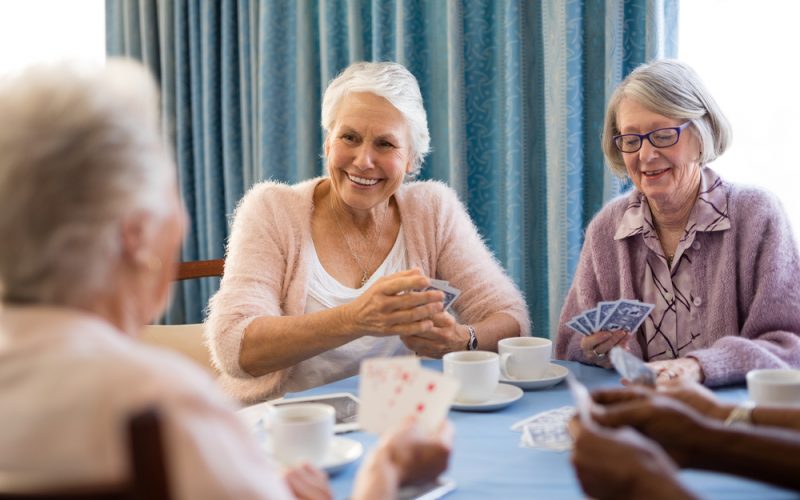 What Type Of Senior Living Community Is Right For You?
If you are like most people "of a certain age", you've probably spent your life setting goals and working diligently to ensure you'll be able to retire comfortably. But, according to recent studies, people are living longer than ever and may need help in later years in the form of supportive care and/or increased support with daily activities. It can be challenging to plan for your future, especially when there are so many retirement living communities to choose from. Below is some information to help you determine which senior living community is right for you.
Make A Plan
The continuum of age includes a lot of unknowns, and it can be difficult to project what your needs (and/or those of your spouse or partner) may be. If you don't plan for your own care, those decisions will likely be left to family member and a rushed decision may be made during a crisis. By taking the time now to learn about the different senior living options that are available to you and selecting the option that you feel is best, you'll ensure that the choice is your own.
Review Your Options
Some seniors opt to remain in their own home, but over time this can present significant challenges to health and well-being; not least of which is the isolation that occurs as the opportunities for impromptu social interaction become fewer and fewer.
Many different types of senior living communities are available, but it's important to understand that each is different. Finding an adaptable community with an "age in place" philosophy will enable you to retain your independence. An adaptable community may also enable you to remain with your spouse or partner even if one of you has greater healthcare needs. This is an important factor, as some communities routinely separate spouses if only one requires a higher level of care.
Independent Living Communities – Designed for people who can independently perform activities of daily living without monitoring or assistance. Amenities vary widely, but housekeeping is generally included as well as some meals and often transportation.
Assisted Living Communities (or Personal Care Communities) – Offer daily, round-the-clock support that includes medication and healthcare management and help with daily living tasks such dressing, bathing, dining and more. Some communities specialize in care for Alzheimer's and other forms of dementia.
Skilled Nursing Communities – Designed for those with very complex medical issues, requiring round-the-clock skilled nursing care. These communities often offer shared rooms and usually also accommodate patients rehabilitating from surgeries or hospitalizations.
Consider Your Personal Situation
When contemplating the selection of a supportive care community, it's important to take into consideration the lifestyle factors that are most important to you. For example, if being close to family and friends is at the top of your list of priorities, then look for communities near that specific location. When visiting a potential community, here are some questions to ask:
Are on-site medical services provided, and are there adequate healthcare facilities nearby?
Can support and care be adjusted so that residents can "age in place"?
Does the community have a vibrant, engaged lifestyle? Are cultural, entertainment, and fitness programs integrated into daily life at the community?
What types of amenities and services are included?
Does the dining program include accomodation of individual needs and preferences?
What types of transportation are offered?
Do Your Homework
Before making a final decision, be sure you've completed your research. Take a close look at the pricing structure including any additional fees for any community that you plan to visit. To make the most of your tour, we recommend the following:
Visit during lunch or dinner and enjoy a meal in the dining room.
Attend a social activity.
Meet with a community representative, and discuss your budget.
Pay attention to cleanliness.
Select The Community That Is Best For You
It is very important to find a community that just feels right. Selecting a community that employs an "age in place" philosophy can offer you freedom, independence and care that adapts as your needs change. At Plush Mills, our motto is "We Say Yes", because our first priority is to meet each resident's needs and preferences, rather than establishing a rigid framework for care. To learn more about our philosophy and our MOSAIC approach to lifestyle, as well as the host of sophisticated amenities we offer such as 24-hour concierge service and fine dining, contact us to schedule a tour.