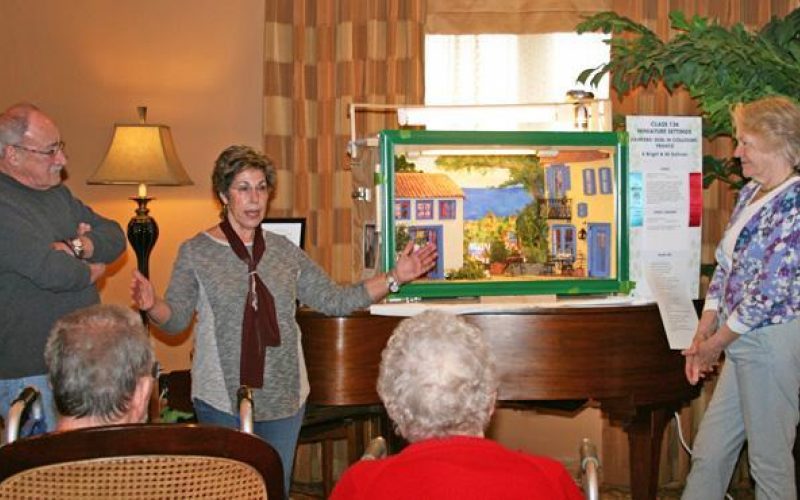 Tiny Tableau
Fresh from the Philadelphia Flower Show, Kathy Bright and Ron and Sheri Sullivan visited Plush Mills to talk about their prize-winning entry, Painters' Duel in Collioure, France. Sheri's aunt, Bunny Moll, is a resident. The tableau, which was on display for a week after the show, features the studios of the Matisse and Picasso, whose rivalry was legendary, on the banks of the river Douy.
The "Miniature Settings" division of the Flower Show requires that each entry use at least eight live plants. The scale of the settings is 1′ to 1″. This was the first time Kathy, Sheri and Ron tried their hands at creating miniatures. Most all of the elements of the setting were meticulously crafted by hand including the more than 400 roofing shingles. Kathy was in charge of 'forgery', painting and sculpting tiny recreations of the artists' work. They all found the challenge so enjoyable that they've already started thinking about next year's entry, the theme of which they announced (we won't tell!). They promised to visit again in the fall with an update on their progress.
To find out more about Plush Mills, send an email or give us a call at 610-690-1630.