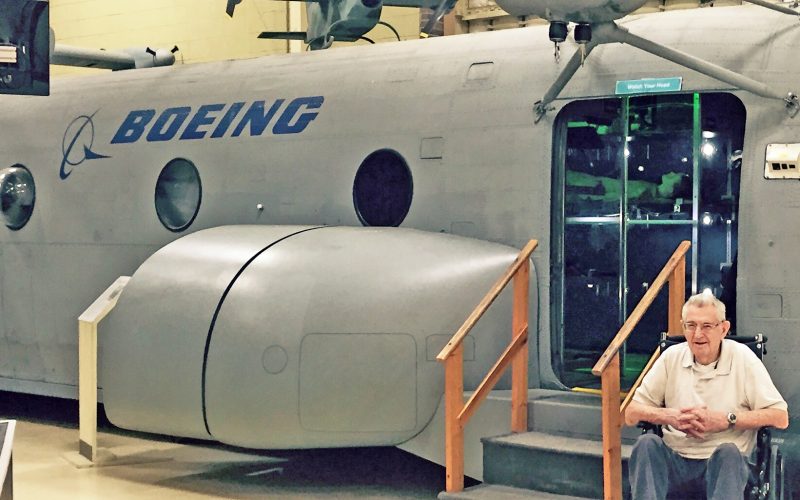 Surrounded by Choppers, Frank Moore Feels at Home
A group of us recently made a visit to the American Helicopter Museum in West Chester where Plush Mills resident Frank Moore felt right at home.
The museum was the grateful recipient of some of Frank's collection of rotorcraft books, photos and other materials, collected over his A 47+ year career at Boeing. Frank was passionate about his work for the company; even returning as a contractor after he had retired from his role in Quality and Product Support for the H-47 Chinook and V-22 Osprey programs.