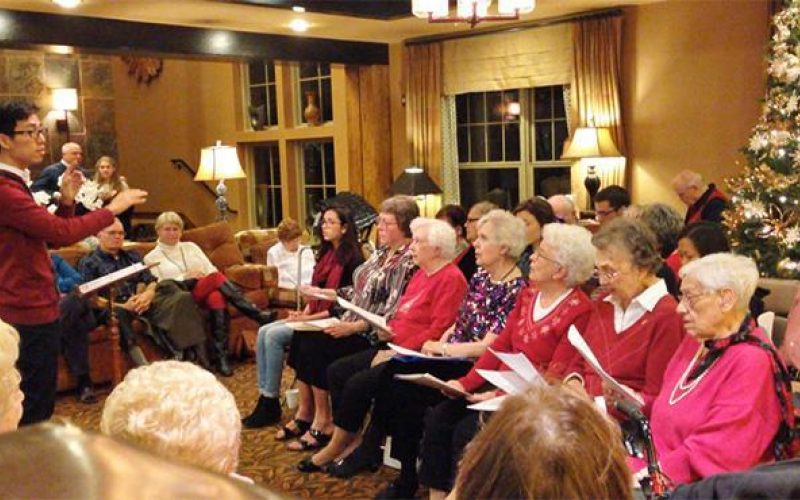 Sounds of the Season
This fall, Swarthmore College senior Paolo-Alexander Debuque worked with Director of Programming Stacy Clements to establish a choir at Plush Mills. Paolo is a Music major, minoring in Mathematics. He studies choral conducting with Professor Gregorio, Choral Director at Swarthmore College. A group of enthusiastic residents quickly formed and Paolo has held weekly rehearsals ever since.
Recently, the Plush Mills Choir put on a program of carols for their neighbors and friends. For the occasion, Paolo brought with him members of the College a cappella group, "Mixed Company," which he conducts.
The choir was accompanied on the piano by resident Bob Moore, long-time accompanist for the Valley Voices and other groups.
View a snippet of the concert on YouTube: