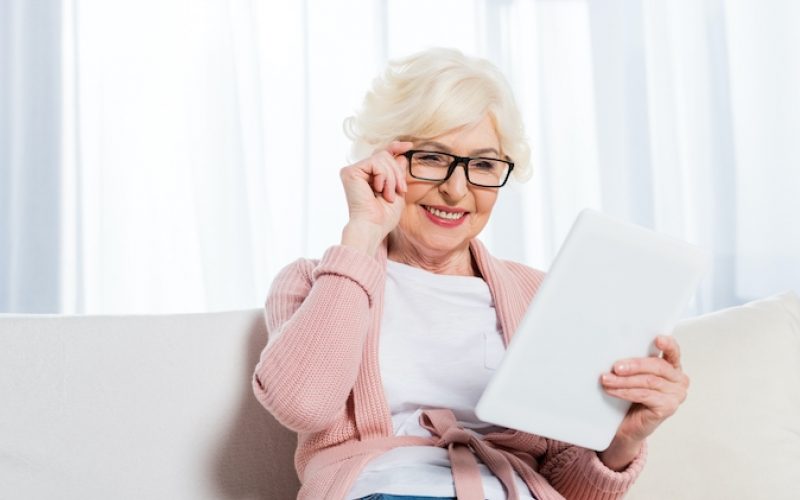 Seniors And Social Media
Social media can be helpful for staying in touch with friends and family, and it can be very entertaining too! The platforms are designed to be quick and easy to use, so it's a great option for family members who may be short on time. Social media also provides a way to connect from a distance, for example for those who live far away from family or those who are sheltering-in-place during a pandemic. If you're not very familiar with various social media platforms, read on for an easy overview.
Popular Social Media Sites
Simply put, social media websites are platforms that allow users to engage and connect with other people, communities, organizations and businesses. Users can share, chat, video call, comment, create, share ideas and more. Every social media platform has different capabilities, so it's best to try out a few to get an idea of what you like best. The platform with the greatest number of users over the age of 65 is Facebook. Facebook's functionality makes it very easy to connect and stay in touch with new (and long lost) friends and family. Other popular platforms include:
If you are interested in having video calls with friends and family, Skype, FaceTime and Facebook Messenger are all worth exploring, but it's important to note that FaceTime is only available for those who have an Apple device. Before starting your social media journey, keep in mind that you should never accept a connection invitation from someone you don't know. It's also best not to share your location.
Recent studies show that seniors are engaging on social media more than ever. Many older adults are very comfortable with technology, making the options for connecting seemingly endless. Social media use boasts a number of benefits, including:
Staying connected. Although there's no substitute for face to face interaction, social media provides a much-needed option for staying connected to others during times when it is not possible or advisable to connect in person. Long gone are the days of waiting by the mailbox for letters and postcards. Now it takes just the press of a button to send or receive messages or better yet, see a friend over video.
Staying informed. Social media platforms can connect users with news outlets, blogs and organizations to keep them informed about what's happening throughout the world. Of course, just like with television and periodicals, it is always advisable to check the source of the news to be sure information is accurate.
Finding new friends and tracking down old ones. Social media platforms can help users connect with others who share the same interests, and also can help locate people from the past.
Being entertained. From photos of loved ones to videos of babies, cute animals, cooking shows or fashion ideas, social media can make you laugh, cry, be surprised and help beat boredom during isolating times.