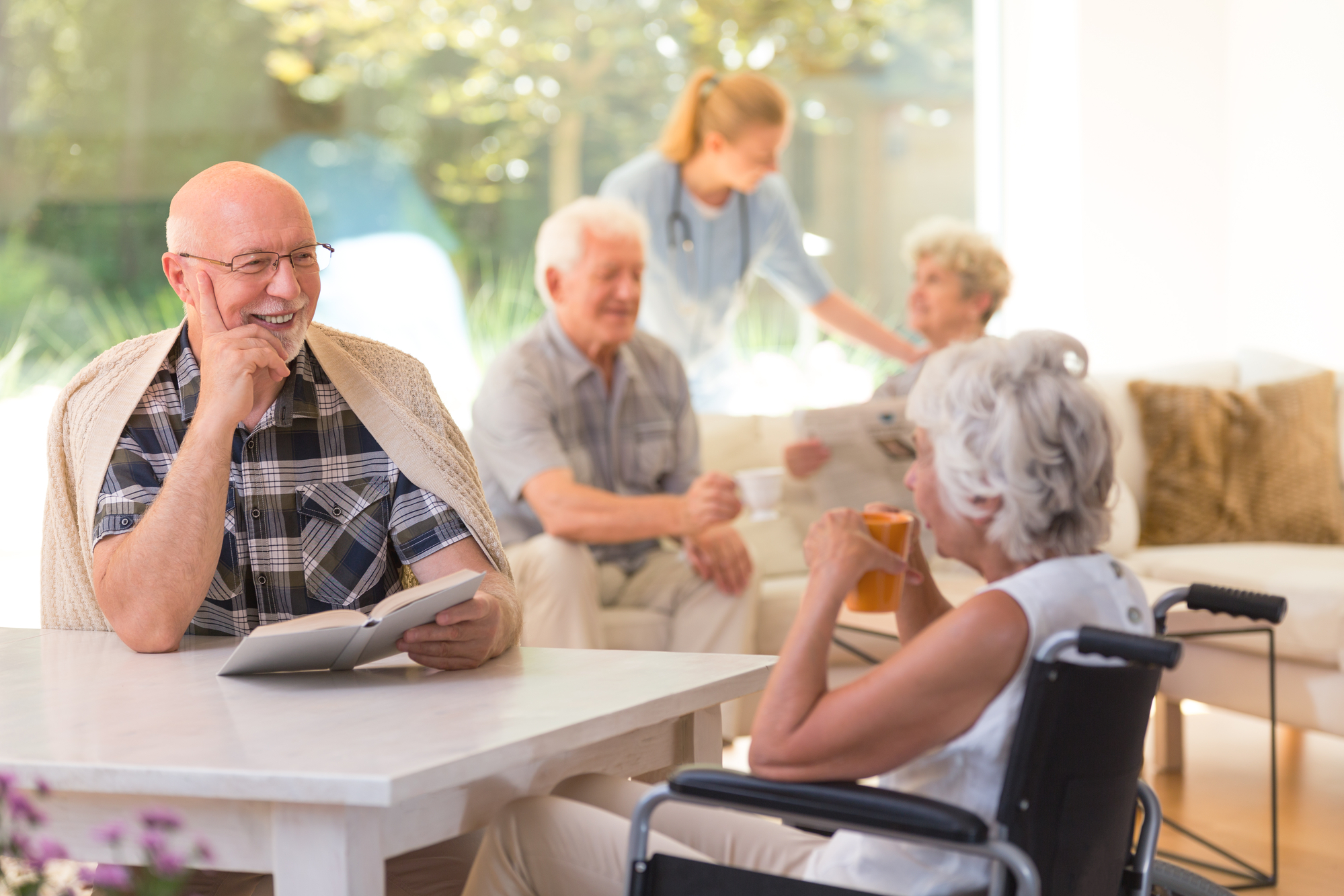 Considering A Senior Living Community: Signs That It's Time
You may have heard the familiar statement about time speeding up the older you get. Of course, time doesn't really go any faster; it just seems that way. One moment you are able to climb up and down the stairs in a sprawling two-story home and the next, that same activity becomes painfully next to impossible. Chores like yard work, cleaning the house, or even taking care of daily personal needs becomes too difficult.
Those are just some of the obvious signs that you or a loved one might want to consider a move into a senior living community. In reality, the time to think about making a change in living arrangements should start long before these typical daily chores become too much to manage. Moving while you are still relatively healthy gives you that much more time to enjoy this new phase of your life and to eliminate some of the worries that come with aging in a home that isn't suitable now, or won't be down the road.
A Word About Today's Senior Living Communities
If you haven't visited or spent any time in today's senior living communities, you may have a slanted view of what it is like to live in one. There are all kinds of residences designed to meet your needs at every stage of aging. There are senior living apartments designed for the most active residents who simply wish to downsize and enjoy life in a smaller, more manageable environment. These vibrant communities are perfect places to transition from a traditional home setting to something more suitable as you age. There are also assisted living communities, rehabilitation or medical short-stay communities, skilled nursing communities for those that need 24/7 medical care, and even specialized memory care communities available for those who need them. One thing these settings all have in common is most look nothing like the nursing homes of yesterday.
Knowing When the Time is Right for a Senior Living Residence
So, what are some of the key factors that suggest it is time to make that move? They differ for every person, but there are some things that may be indicators that it is time to start planning for the next phase of your life.
Many of your friends have already made the move. If you find yourself looking at others your own age who have already made the leap to senior living, it is likely time for you to consider the same. Imagine living among people your own age who have similar interests? There are always activities going on in senior communities and most people find their social circle and their friend groups grow exponentially once they move closer to others in the same stage of life.

Too much home. Sure, that big house was perfect when everyone was still home. How quickly the hustle and bustle of a busy family transitions to the quiet change of them being gone. People who find themselves in these familiar situations often have way more home than they wish to (or can) maintain. If simply keeping up with your home is too physically demanding, or if you just don't wish to do it anymore, there is no better time to think about moving to a more suitably sized community.

Mobility and medical safety issues. Sometimes as we age, we find ourselves limited by physical ailments. A bad knee or hip and other medical conditions that require ongoing management may become especially difficult to handle in a setting not designed for it. If you or a loved one can't be safe in the home due to mobility or other medical concerns, it is important to make a change. The risk of falls, declining mental health and other serious injuries can be avoided by moving to a more safe and suitable living situation.

Financial concerns. Living a simplified life in a downsized setting can go a long way to helping an older individual who is struggling to oversee their finances. Rather than a myriad of bills that often vary month-to-month and the burden of maintaining the exterior and interior of their home (and all the appointments and estimates that can entail), maintaining a vehicle and, often, continuing to drive past when it's advisable, the cost of living in a senior community can reduce financial worries for seniors. With fewer responsibilities to take care of and simplification of the costs of living, people often feel a huge relief and are able to enjoy life again without constantly worrying about managing their finances.
The Time to Find a Senior Living Community is Now
If any of these factors are a part of your daily reality, the time to start thinking about moving to a senior living community is now. Whether you wish to live independently or need specialized services and living accommodations, take a look at Plush Mills, a SageLife Senior Living community. Conveniently located just outside of Media, you'll find a living situation that is designed to help you thrive today, and transitional options if your health or situation changes tomorrow. Our goal is to help you live more and worry less, bringing enjoyment to every single moment of your life. Schedule a visit today to discover our one-of-a-kind lifestyle and community.