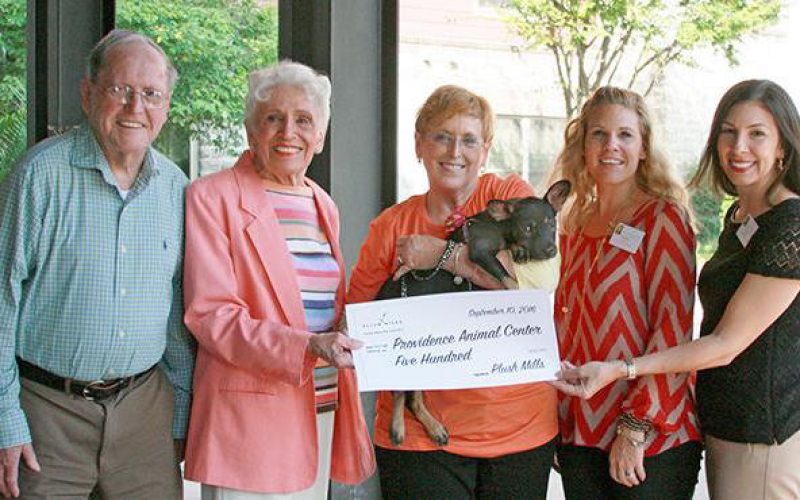 Puppers!
Plush Mills was the setting for some serious puppy love on September 10 when the residence hosted Providence Animal Center.
Adoptable dogs cuddled with residents and guests, and puppy balloon animals, hot dogs, and 'pupcorn' added some canine-themed fun to the festivities.
Plush Mills presented a donation of $500 in support of the center's care for animals in need.
Visit our Facebook page to see some pics from the event: click here.
Action News was there! Check out the video clip: