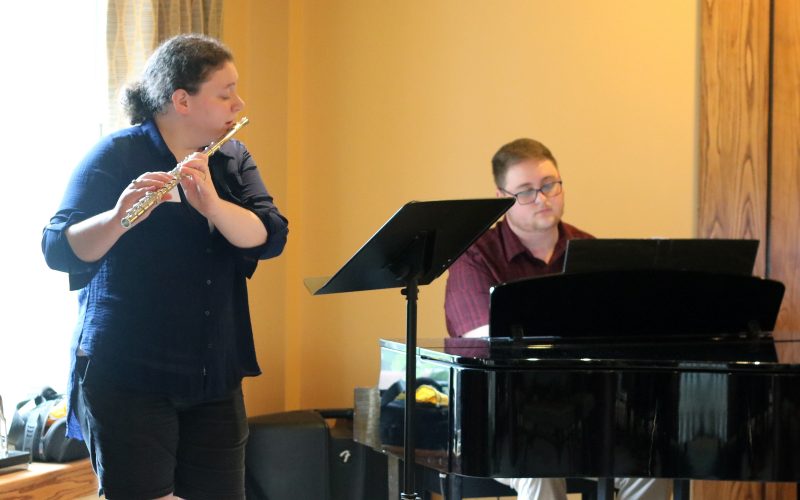 Musicians-in-Residence at Plush Mills
Graduate students Katelyn Stidham and Christian Johnson are our inaugural Musicians-in-Residence. In a partnership with West Chester University's Graduate Music Department, the pair will live in the community for the fall semester. They'll perform, teach, and develop music programming with Plush Mills residents and our Life Enrichment staff. In the spring, they'll relocate to Echo Lake, SageLife's new community in Malvern. They'll also schedule a visit to Daylesford Crossing in Paoli.
"Sharing my love of music and the knowledge I'm gaining in my graduate studies is truly fulfilling," said Katelyn.
Katelyn is an accomplished flautist who also plays piano and steel drums. Christian, a pianist and vocalist, has experience performing for and with seniors in his community.
"I am excited to bring interactive music programming to Plush Mills," said Christian, "I also look forward to developing relationships with the members of the community."