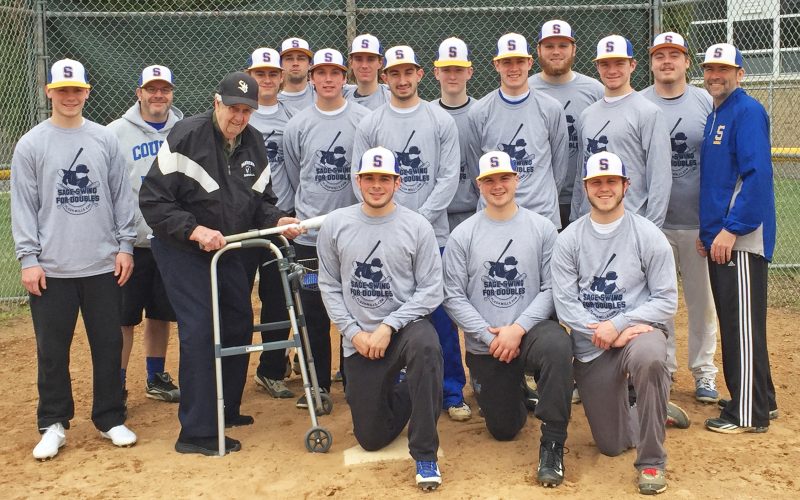 Local Batsmen Swing for Doubles
Plush Mills is supporting three local high schools' baseball programs with "Swing for Doubles" – awarding $20 for each double tallied during the varsity season.
Why doubles? It takes hustle to turn a single into a double and it takes smarts to stop at second instead of getting thrown out at third. In baseball and in life, our residents know that hard work and good decision making are keys to success. And we'd like to pass along that message to young athletes.
Today, Plush Mills resident Bob Hannum headed out to a practice at Springfield High School to drop off T-shirts and soft pretzels for the guys and give them a pre-season pep talk.
Hannum, a Delco Athletic Hall of Fame inductee, was a founder of the Media Old Timers Association. A professional umpire and legendary manager of Media's American Legion teams, Bob was a longtime coach at Strath Haven; a Central League rival of the Cougars (hence Bob's Panther gear).
Strath Haven and Penncrest will also be 'Swinging for Doubles' and piling up Jacksons for their teams.