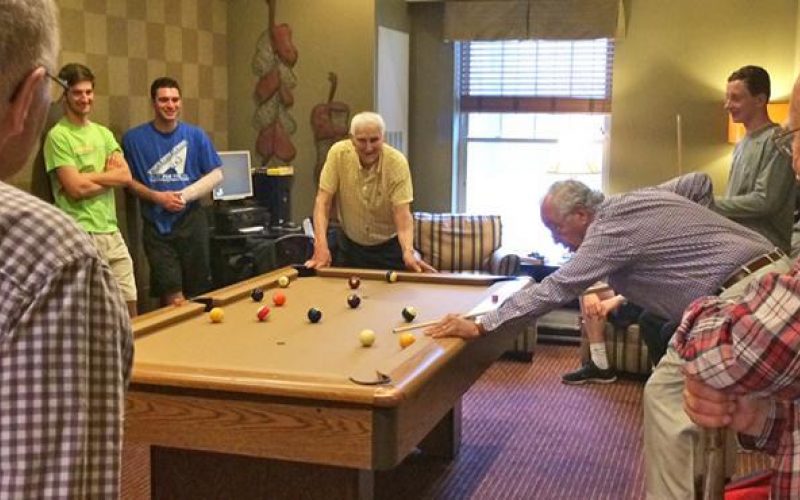 LAX Lunch
Hoagies, Herr's and Tastykakes were on the menu when members of Strath Haven High School's lacrosse team joined the Plush Mills' Men's Club for lunch.
Yesterday's heavy rain postponed their game against St. Joe's Prep, so the boys stuck around to shoot some pool.
The team has dedicated its season to raising funds for Alzheimer's Disease research.
To find out more about Plush Mills, send an email or give us a call at 610-690-1630.