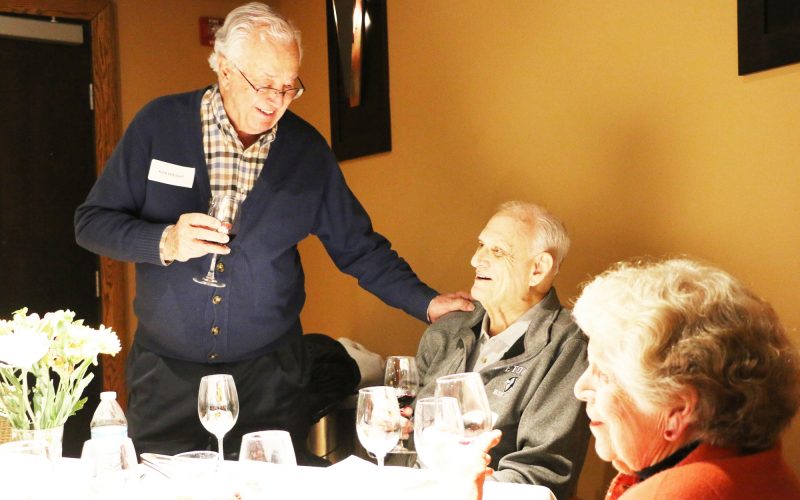 Laughing and Learning at Wine Club
The Plush Mills Wine Club gathered together to enjoy hors d'oeuvres, conversation, and a new selection of wines chosen by club leader, resident Ken Wright.
Chianti Classico was the focus of February's meeting. Three different bottles of the variety were tasted. Poggio Al Sole and Isole e Olena were the favorites, but the group most enjoyed the gathering itself.
"It's such a nice time for all of us to come together and learn something new," said Audrey Paris,
Through his own research and conversations with sommeliers, Ken gathers information about each selection to share with the club.
"I want everyone to learn something," said Ken, "And I want everyone to have fun."