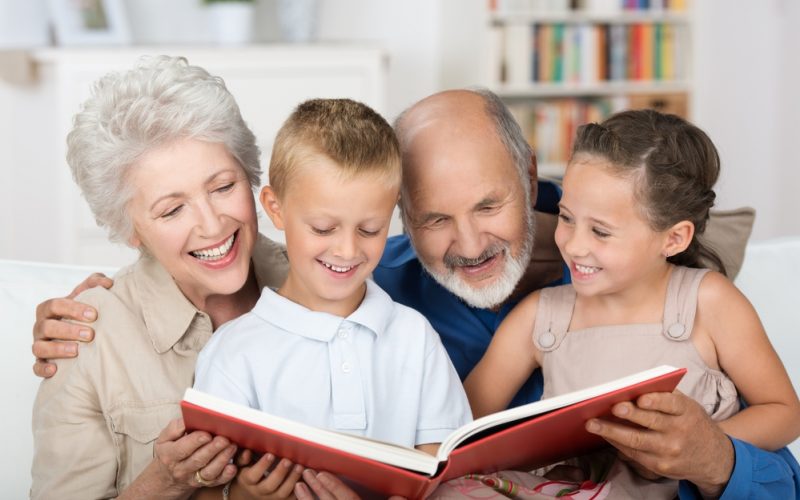 How to Preserve Family Memories
The photos, letters, emotional memories and even conversations are all a part of your family history, heritage and tradition. These memories will keep your family legacy alive generation after generation and can help keep your family connected for decades to come. However, collecting, cataloging and organizing these family archives and memories can be a challenge. Here are some tips for preserving your family memories.
Create a Digital Record
Leverage technology to preserve and protect old photographs and letters as they may become damaged or faded over time. If you're creating a collection of family memories, start by digitizing any existing family archives. You might consider investing in an "all-in-one" home office printer-scanner in order to be able to quickly and conveniently digitize photos and other documents. Consider sorting photos and letters by person or by date and then create digital folders in which to store the associated digitized files. Once completed, the entire archive of electronic files may be easily shared with your entire family. If you'd prefer to outsource this work, there are online services like Legacy Box that will digitize your photos and documents for a fee.
Conduct Video or Audio Interviews
There's nothing like reading or listening to a story from a primary source. Consider conducting interviews with older family members as a means of preserving important memories. Using a smartphone to make an audio or video recording of the interview will provide you with a digital record that future generations can enjoy. Consider writing down interview prompts in advance, use an open response question format and try to capture small anecdotes in addition to larger stories.
Research Your Ancestry or DNA
Investigating your ancestry or analyzing your DNA can uncover dimensions of your family legacy that you never knew existed. You may even meet long-lost relatives in the process and could uncover additional family stories and memorabilia. Signing up with a service like Ancestry.com or 23andMe.com can be a starting point for your research.
Get Creative with Family Archives
Letters and photos aren't the only things worth preserving. Think creatively about other tangible items to include in your archives. Family recipes, report cards, school papers, newspaper clippings, diplomas, award certificates, journal entries, concert tickets and even old shopping receipts could hold endless fascination for future generations. Family videos are especially valuable, and you should consider using a digitizing service to have them preserved. Creating a scrapbook, album or memory box with these less conventional family heirlooms is one way to celebrate and commemorate your family legacy.
Get Buy-In from Your Family
Creating a detailed record of your family history can be time-consuming and may even be costly. Let any extended family know about the project and ask if they will share memories, stories, relevant photos or documents or if they will participate in an interview. With participation from multiple family members, your project will move along faster the end result will likely be richer.
At Plush Mills we understand the importance of preserving family memories, both to the individual as well as for the community. We offer our residents a new definition of senior living and personal care, with services and amenities that promote a full and vibrant lifestyle and close connections. Schedule a visit today to learn more about Plush Mills.