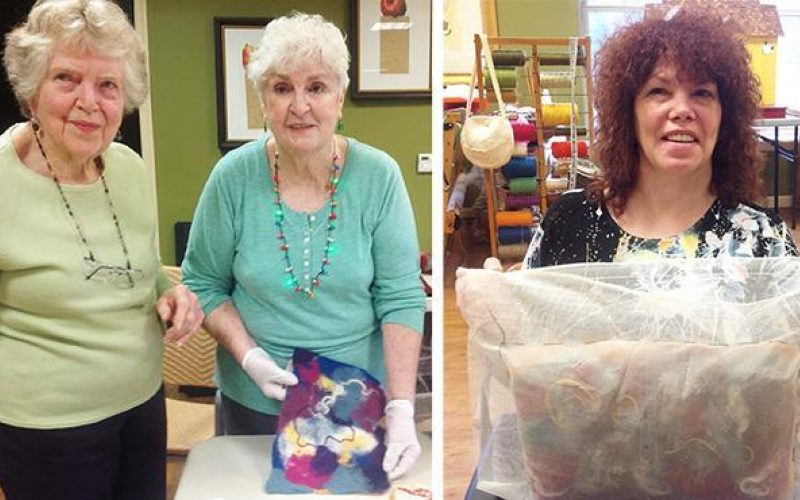 Felting Workshop at Plush Mills Senior Living
Resident Audrey Paris led a workshop for her neighbors at Plush Mills Senior Living and shared her expertise in the age-old craft of felting. Anyone who's ever accidentally thrown a wool sweater into the washing machine has an idea of how felting works. Audrey taught us how to use wool's unique binding abilities to achieve some artful results.
Plush Mills is a modern option to traditional Continuing Care Retirement Communities; enabling you to stay in control of your assets and your independence. We believe that your lifestyle should be as individual as you are.