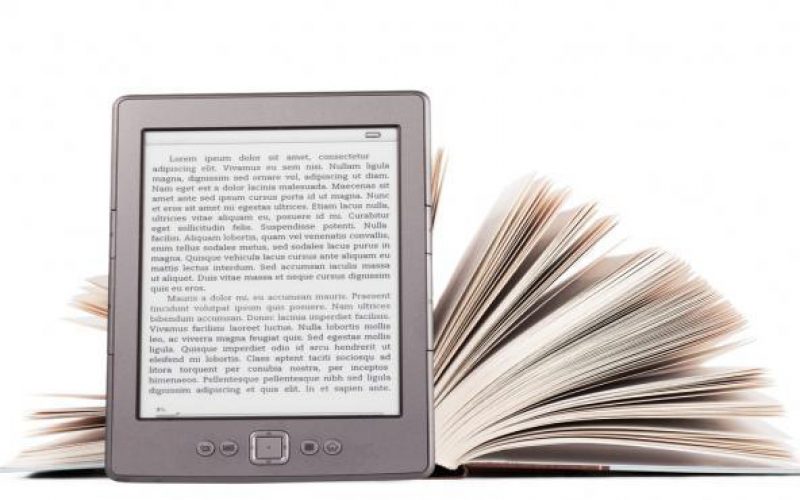 Electronic Readers vs. Paper Books – Which Is Better?
Older adults have lived their whole lives reading physical books. Over the last 20 years we've seen the rise of the E-reader, a new technology that allows you to download an entire book into a light, thin, very readable device. You may have heard some people referring to these devices as "tablets".
According to the latest statistics, Ebook sales alone account for about 1.5 billion dollars per year. Some people, however, still prefer paper books. So how do E-readers and books compare to each other? Let's find out.
Plush Mills is a premier senior living community in Delaware County, Pennsylvania. Contact Us or call (610) 690-1630 for more information or to set up a free tour.
There are many benefits to E-readers. First, It's possible to store thousands of books on one lightweight E-reader. Second, the ability to adjust print size makes an Ebook readable even without reading glasses. Finally, when you finish a book, you can start a new one right away since every device comes with Wi-Fi connectivity to online book stores. However, many people still choose paper books over Ebooks. The look and feel of paper is impossible to duplicate with an E-reader. Also, it's easier to flip back through a book to re-read a passage. Lastly, no matter how many times you drop a book it won't crack – the same can't be said for an E-reader screen. Now let's take a look at some specific E-readers and their features.
Amazon's Kindle E-reader has a glare-reducing screen which makes the display look paper-like. This makes it easy on the eyes even in bright sunlight. Plus, the Kindle is lightweight, about the same weight as a paperback. With a single charge, this device is good for weeks of reading time.The Kindle also has a built in dictionary so you can look up new words on the spot. Additionally, you can take notes and share them with others online. Finally, this reader has 4GB of memory which allows you to store literally thousands of books.
Barnes & Noble's Nook E-reader also comes with 4GB of storage space and a glare-free screen. Plus, the Nook is designed to be waterproof and dust proof, so you can read by the pool or at the park.Like the Kindle, the battery life on the Nook allows for up to six weeks of reading on a single charge. Like the other E-readers mentioned in this article, you can also use the Nook to borrow digital books from your local library.
Similar to the other devices mentioned, the Kobo Glo HD allows you to change text size, which can be helpful for those have trouble reading smaller print. The Kobol uses e-ink (a similar technology to that used by the Nook and Kindle) which makes reading easier on the eyes by providing a more paper-like appearance and also enables the device to use less energy.
E-readers offer many options and versatility that book lovers can appreciate. In the end, though, the choice between E-readers and paper books comes down to personal preference. Either way, there's nothing like a good story whether it's in paper form or electronic. Plush Mills is dedicated to quality senior living for Delaware County, Pennsylvania. Contact Us or call (610) 690-1630 for more information or to set up a free tour.