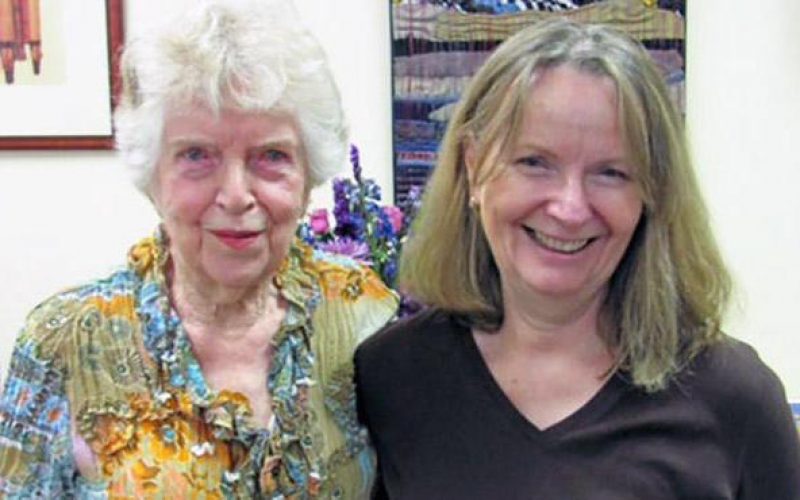 Audrey Paris Art Exhibit
Plush Mills resident Audrey Paris was recently featured in a solo exhibition at Swarthmore's Dew Drop Inn. The exhibition opening was attended by many neighbors and friends from within the senior living community and beyond. Ms. Paris presented work in several mediums including weaving, felting, painting, sculpting, calligraphy and Chine-collé.
Ms. Paris was born in Framingham, Massachusetts. She took an interest in the creative arts early in life and was supported and encouraged by her mother, who was also a talented artist. Audrey studied art, music and voice at Black Mountain College in North Carolina before graduating from Yale in 1952.