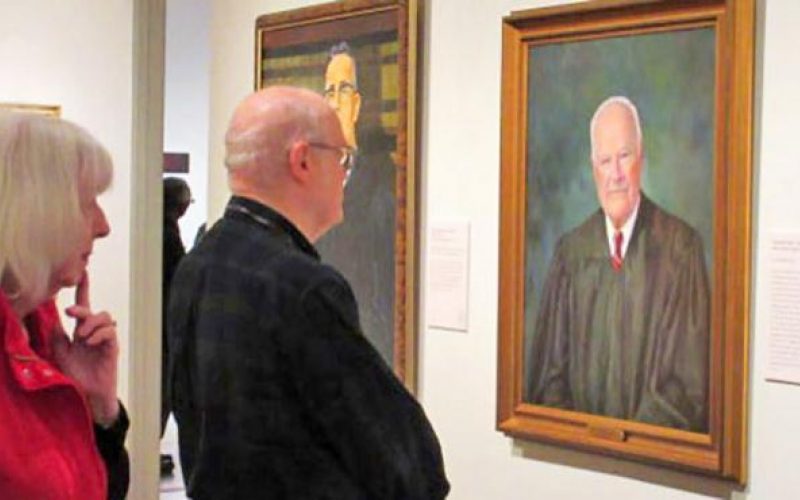 Artistic Judgment
Not letting arctic temperatures deter them, a group of residents and friends took a trip to the Michener Museum in Doylestown to view the show, "A Judicial Legacy: Portraits from the Bucks County Court Collection." The show was mounted in celebration of the upcoming inauguration of the new Bucks County Courthouse.
On display was a portrait of John Fullam, who lives at Plush Mills with his wife, Alice. Judge Fullam, his sister-in-law Audrey Paris (also a Plush Mills resident) and his daughter Sally Fullam were part of the group.
Sally shared anecdotes about her father's life growing up in Bucks County and eventually, becoming a judge.
Among many notable cases, Judge Fullam presided over the Pennsylvania Railroad bankruptcy in the 1960s.
The group also enjoyed a docent-led tour of the rest of the museum and afterwards had a terrific lunch at Ristorante Paganini.
Everyone enjoyed the trip and vowed to return when the weather was balmy enough to enjoy the outdoor labrynth and sculpture garden and to take in the nearby Mercer Museum.