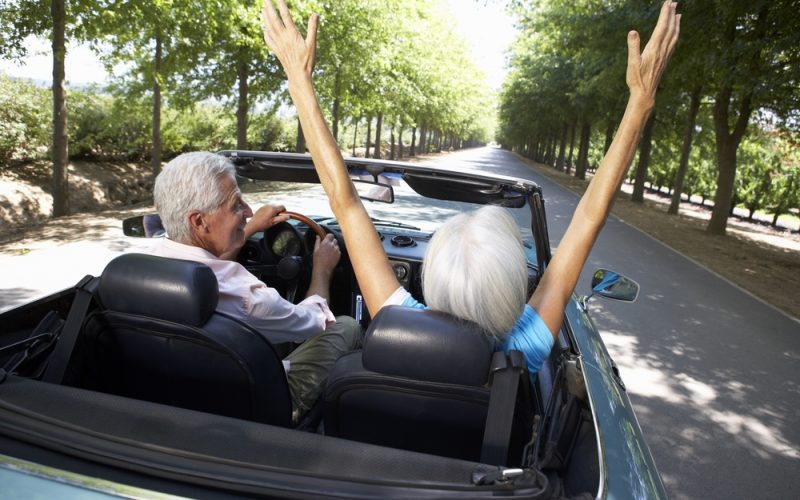 A Primer On Driving Apps
Remember the old paper maps, or the AAA trip packages with the recommended route highlighted in yellow? They worked great, as long as there were no missed turns or detours due to road work.
Technology has ushered in a variety of new ways for drivers to get directions. In some respects, the new driving apps and GPS units are safer as drivers can generally listen to the directions instead of taking eyes off the road to glance at a paper map or written instructions.
Also, a GPS or driving app will generally reroute the driver if a turn is missed or may offer alternate routes if heavy traffic is detected along the chosen route. Let's take a look at some of the newer driving apps and other direction technologies that are available today.
Users of both Android phones and iPhones have access to Google Maps. This app features real-time traffic updates, street maps and nifty technology like satellite images and panoramic views. In addition to driving directions, Google Maps provides different route options based on shortest mileage and shortest time to the destination. There are options for you to customize the route to avoid toll roads or highways if you prefer. As a bonus, Google Maps will give you directions and estimated arrival time to your destination if you're out for a stroll.
Users of Apple products (such as an iPhone or iPad or iWatch) have access to Apple Maps. This app is very similar to Google Maps with a few differences. The biggest difference is that users can give voice commands to Siri (Apple's virtual assistant) and can listen to the directions Siri provides instead of looking down at a screen. Apple Maps provides the weather of the destination location in the lower right corner of the screen. Similar to Google Maps, Apple Maps provides estimated time of arrival, and provides route options for walking as well as driving.
Other Driving Apps
There are several other driving apps in the market that are worth exploring. For example, Android Auto incorporates a Google virtual assistant – similar to Siri, Waze incorporates real-time traffic and road information from other drivers and will continually change the route to be the most efficient, and InRoute incorporates weather and elevations to always keep you on the safest route.
GPS Devices
Some newer car models come with factory-installed GPS systems, and sometimes there is a monthly subscription fee for the service. Dash-mounted GPS units, such as those from Garmin, TomTom and other manufacturers, are easy to use and can be programmed to include regular stops such as "Home", "Sally's House", "Library", etc. In addition, many GPS units offer voice guidance.
About Plush Mills
If you're interested in the conveniences and amenities offered by a senior living community but don't want to give up your independence, stop by and learn more about Plush Mills. We customize the services that we offer, providing residents with the amenities and support that's needed, when it's needed. At Plush Mills we offer covered and open parking for those who prefer to drive and transportation services, including car service, for those who don't. Similarly, we offer convenient, customizable services – from independent living to personal care – so that residents can get exactly what they need, when they need it. To learn more about why our senior living community is "custom designed", schedule a tour today.