Dining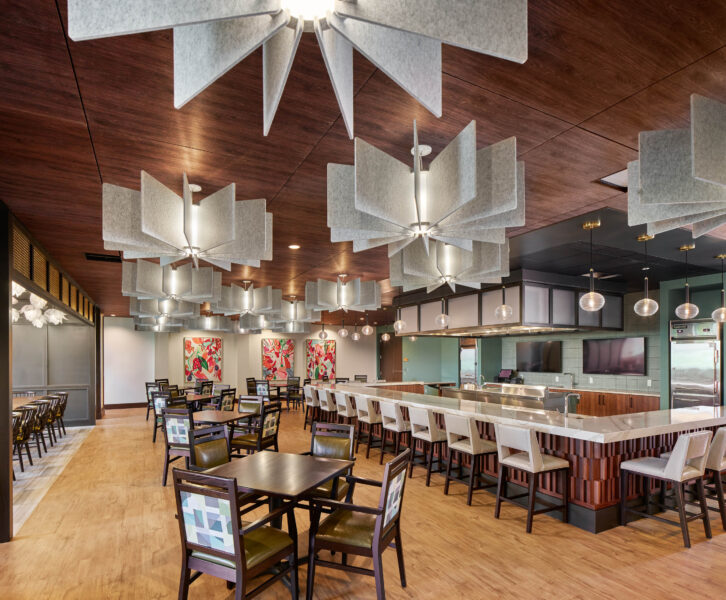 Distinctive Dining
At The 501, our expert chefs have created a uniquely delectable and elevated experience for you. We offer something for every taste and every style. From formal to casual or alfresco to five-star meals, your only responsibility is to savor each bite.
Flexible meal plans, seasonal, sophisticated meals and Anytime Dining selections available throughout the day ensure you can get precisely what you want to eat, whenever you want it. So sit back, relax and let us create an unforgettable dining experience for you. We'll take care of the shopping, the cleaning and everything in between while you focus on the magnificent flavors and your delightful company.
Your dining options include:
· A bistro where residents can meet for coffee and tea
· A large restaurant-style dining room with a gorgeous patio overlooking an arboretum
· A private dining room for special family celebrations and other gatherings
Ready to learn more about living to the power of you?