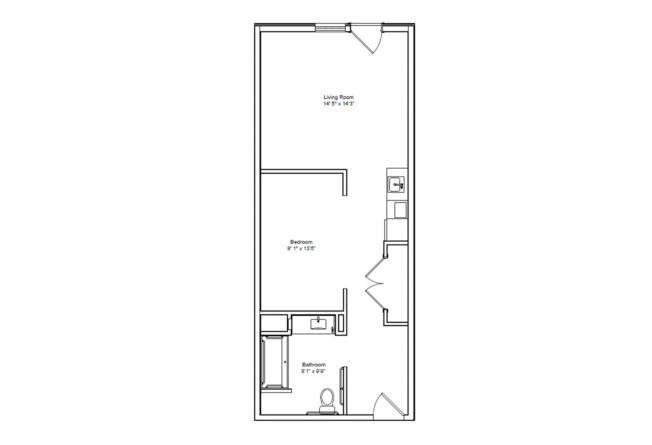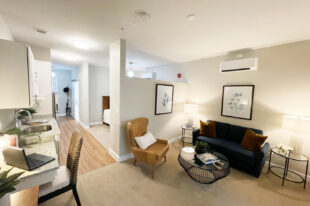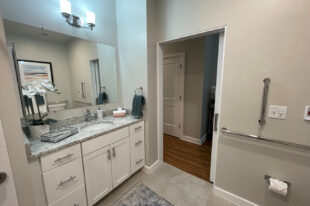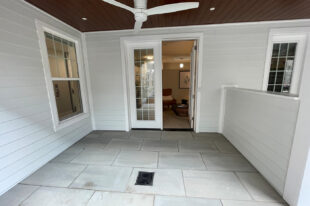 Want to see more? Click here for a video tour.
Our junior bedroom apartment which offers the perfect balance between our open studio and one bedroom apartments. It is slightly larger than the studio with a bit more distinction between the bedroom and living room area.
This is a great alternative for those looking for something larger than a studio apartment. These units offer the same oversized bathrooms with wheelchair accessibility through doorways and in showers. Safety bars already in place. The Monocacy Terrace units offer direct access to the Terrace courtyard and include a personal patio, providing an extension of living space.
You'll also enjoy these features:
457 – 538 sq. ft.
9 ft ceilings
Kitchenette with larger size stainless-steel refrigerator and freezer
Quartz countertops
Roomy bathroom with a walk-in shower and durable tile floor
Large French doors leading to private patio with direct access to Terrace courtyard
Ready to learn more about living to the power of you?