About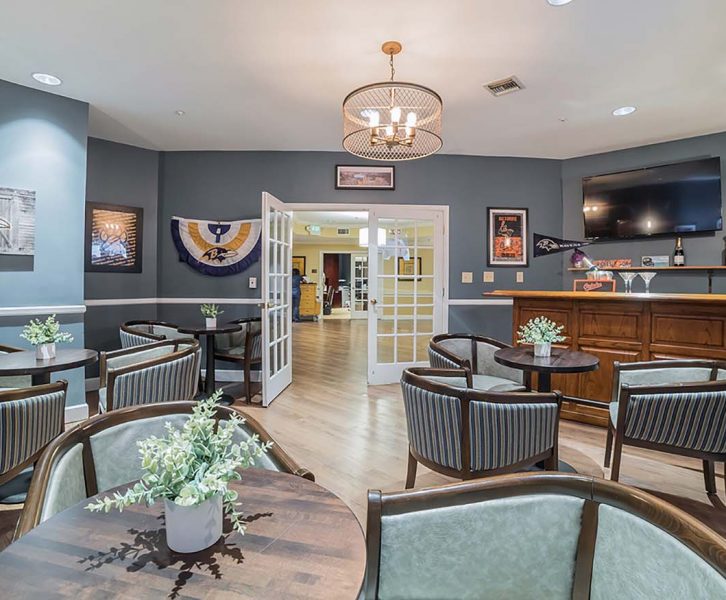 About The Maples: the place for care, where you'll thrive
The Maples of Towson and The Maples of Stoneleigh are beautiful buildings in lovely settings. But while settings are important, we know what really matters to you is how you or your loved one will feel waking up to each new day: cared for, listened to and living life to the fullest.
We've served hundreds of Towson-area residents and their families over the years. We listen to every resident closely. Then we create a service plan tailored to the resident's specific tastes, health needs and, yes, quirks! We're staffed to make sure our team members can take the time to cater to our residents and their families at this important time in their lives. You or your loved one will love The Maples for all the comforts we offer, but more importantly, you'll come to value our caring staff.
The Maples residences are welcoming places in lovely settings. They're also quality choices for well-deserved comfort and care. Assisted living at The Maples of Towson and memory care at The Maples of Stoneleigh suit the next chapter of life — one that's enriching and made easier by the care and concern of the people who work at these communities.
Our passionate, creative and flexible staff members want to make a difference in The Maples community. Specifically, they want to make a difference in your life. That's why they consider every aspect of each resident's emotional, social, physical and spiritual needs. Learn more about our team.
Choosing the right living option can be overwhelming, and you may have a lot of questions. Whether you're ready for a change now or are looking ahead, we'd love to hear from you. Fill out the form, and we'll be happy to help. Contact us today.
Not sure what living option is right for you?
Learn more about senior living and find out which options are the best fit for you or your family with this quick 4-5 minute survey.