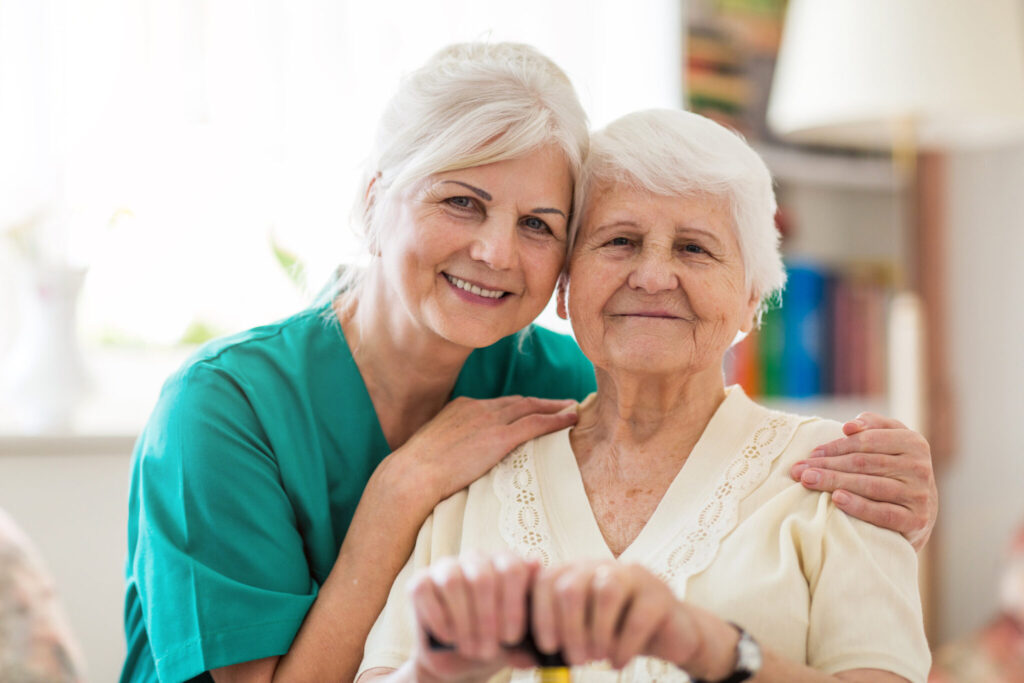 A Custom Approach to Parkinson's Care with a Holistic Perspective
At Daylesford Crossing, we take a holistic approach to treating seniors with Parkinson's Disease and other movement disorders. We believe living to the power of you means creative expression, independent thinking and maintaining what makes you truly unique.
Our care team empowers you to maintain and improve your mobility with the support of physical therapists, occupational therapists and movement specialists. Our nutrition team includes a dining director, registered dieticians and nutritionists to help you make the best food choices at all stages of your Parkinson's journey.
MOSAIC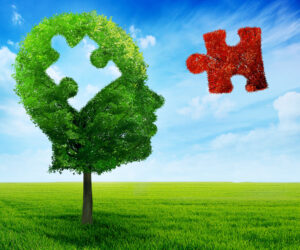 Our MOSAIC Program is a dynamic lifestyle expression that provides a framework for fully engaged living. Throughout Daylesford Crossing, we use MOSAIC to embrace:
Movement: Exercise, dance, occupational therapy, speech therapy and working with a mobility specialist keep you moving. We believe the rewards of an active lifestyle are reflected in your body, mind and spirit.
Outreach: We give of ourselves, our time and our talent to benefit others. We continually look for ways to incorporate elements from our residents' past into their current care plan and life at Daylesford Crossing. We want you to feel comfortable and at home here with us.
Social: We believe in the power of coming together. We need to be involved in the lives of others and to have other people in our lives as well. Getting together with friends and family leads to an improved quality of life and longevity. We offer ample opportunities for our residents to come together at Daylesford Crossing and enjoy the company of those outside our community as well.
Arts: Art enriches our lives no matter our age, so we make art a priority throughout our community. Our enrichment program includes chances to learn more about the visual and performing arts. It's about finding the power of beauty all around us.
Intellectual: We believe it's important to never stop learning, always stay mentally active and continually challenge our minds with new ideas. We encourage lifelong learning for all residents and caregivers.
Curiosity: The freedom to explore, be inquisitive, and learn new things enhances our overall health and enjoyment of life. We help our residents stay mentally engaged throughout their Parkinson's journey.
We incorporate all elements of MOSAIC into your lifestyle at Daylesford Crossing. Each month, we distribute a calendar of events to all residents. In addition, our Life Enrichment Associates visit you in your apartment to remind you of upcoming events and help make sure you get to any scheduled activities you'd like to attend.
Our Approach to Exercise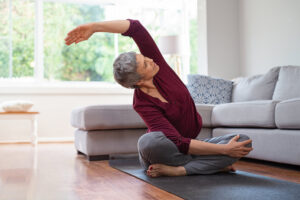 Our holistic approach extends to our exercise philosophy, where we incorporate physical movement into your overall care plan. We hold scheduled classes taught by physical and occupational therapists in our easily accessible gym. A caregiver helps you practice the exercises learned in the comfort and privacy of your apartment. Click here to learn more.
Nutrition for Better Living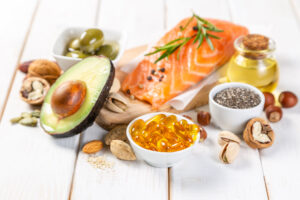 We believe the food you eat is an important part of your treatment for Parkinson's Disease or other movement disorders. Our registered dieticians, nutritionists and dining director develop delicious menu options to support your overall wellness. We provide explanations for why certain foods are better for your condition than others, but, ultimately, the choice at each meal or snack time is always yours. It's the power of eating for better living. Click here to learn more.
Extended Support for Those You Love
It's common to feel depressed at some point in your Parkinson's journey. Our therapists can help address any mental health issues you may face in connection with your diagnosis. We're here to support your mental and emotional needs as well as your changing physical abilities.
Our support extends to your family and loved ones as well. We have programs that provide therapy for depression and other emotional challenges your friends and family may experience in connection to your diagnosis. We offer support groups for your:
spouse
siblings
children
grandchildren
friends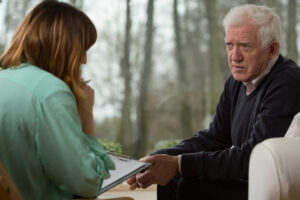 At Daylesford Crossing, we know that your movement disorder affects your family and friends. So, we're here to help you and those you love who need additional support as you travel this journey together.
To learn more about the services and programs Daylesford Crossing offers to help you manage Parkinson's Disease or other movement disorders, schedule a tour.
Complete the form below or call us at 484-323-0111 to learn more.