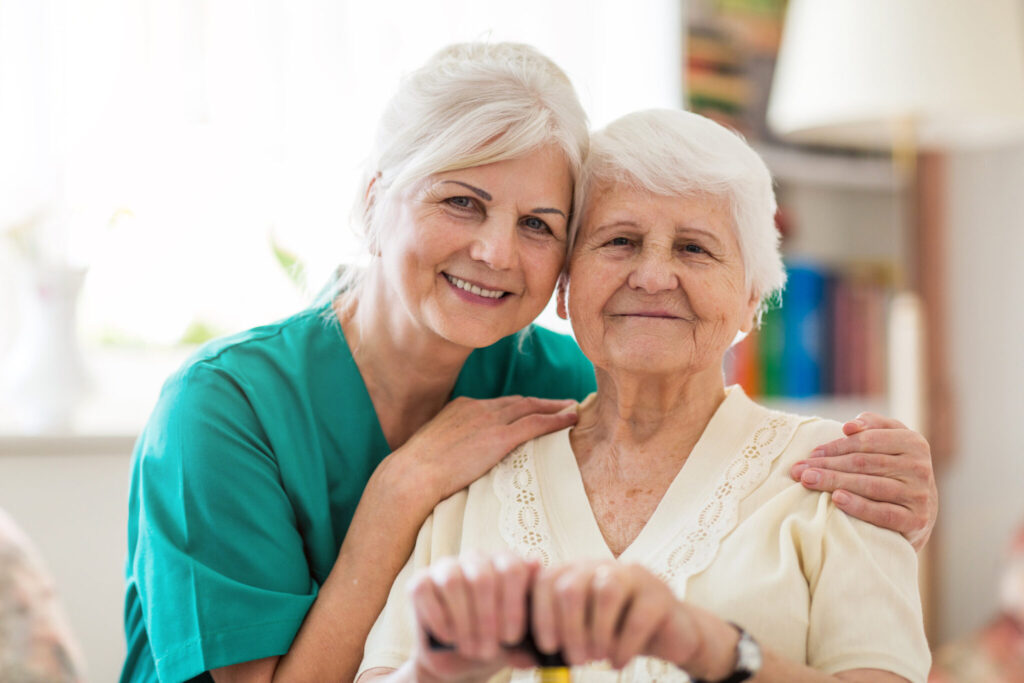 Movement Disorder Care at Daylesford Crossing
Searching for "Parkinson's care near me?" You've come to the right place. Whether you're looking for care for yourself or family members, Daylesford Crossing in Paoli, PA, takes a holistic and personalized approach to treat seniors with Parkinson's disease and other movement disorders.
We know the uncertainty and unpredictability of Parkinson's weighs on you and your loved ones. That's why we created a wide-ranging program backed by a compassionate and encouraging team of experts whose focus is supporting you in living life your way. This is not nursing home care or Parkinson's long-term care; this is a unique type of care delivered by a multidisciplinary team in a warm, welcoming community that promotes your independence and enhances your quality of life.
Our care team empowers you to maintain and improve your mobility with the support of our Move for Life physical and occupational therapists and movement specialists. Our nutritional team includes a dining director, registered dietitians and nutritionists to help you make the best food choices at all stages of your Parkinson's journey.
A Custom Approach to Parkinson's Care
When you're living with Parkinson's disease or another movement disorder, you want a support team that understands your goals and helps you live your best life. ​​Our skilled care team meets you where you are in your journey and customizes every aspect of daily life to address your unique needs.
Your care begins with a custom-designed personal care plan created specifically for you. This plan is developed by a coordinated care team consisting of a physician or nurse practitioner, nutritionist, psychiatric nurse practitioner, and caregivers.
Once the plan is in place, our team of physical and occupational therapists and movement specialists support you in improving mobility, function, posture, gait, balance, speech, and fine motor skills and maintaining them at the highest possible level. We also work to reduce rigidity and tremors.
Advanced Certifications
At Daylesford Crossing, you're in good, capable hands. Our Move for Life therapists are certified in LSVT LOUD® speech treatment for people with Parkinson's disease and other neurological conditions. They are also certified in LSVT BIG®, which trains people to improve movements, whether they are "small motor" tasks or "large motor" skills like walking and balancing.
Taking Charge of Parkinson's Symptoms Through Fitness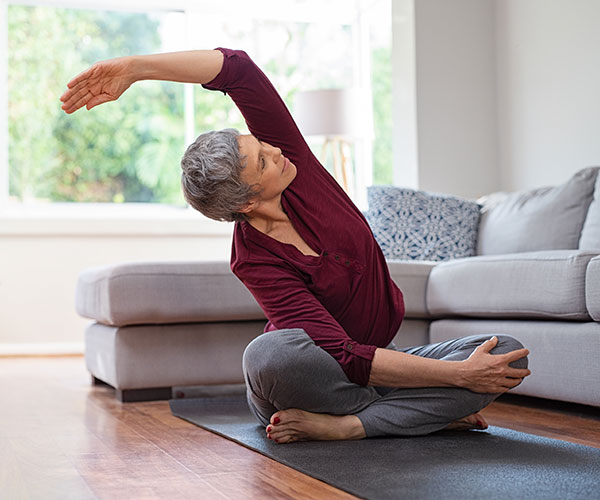 Our holistic approach extends to our exercise philosophy, where we incorporate physical movement into your overall care plan. We hold scheduled classes taught by physical and occupational therapists in our easily accessible gym. A caregiver helps you practice the exercises learned in the comfort and privacy of your apartment. Read more about the link between exercise and cognition.
Residents living with Parkinson's at Daylesford Crossing have benefited from incorporating exercise into their daily living activities.
Unleashing the Power of Food in Parkinson's Care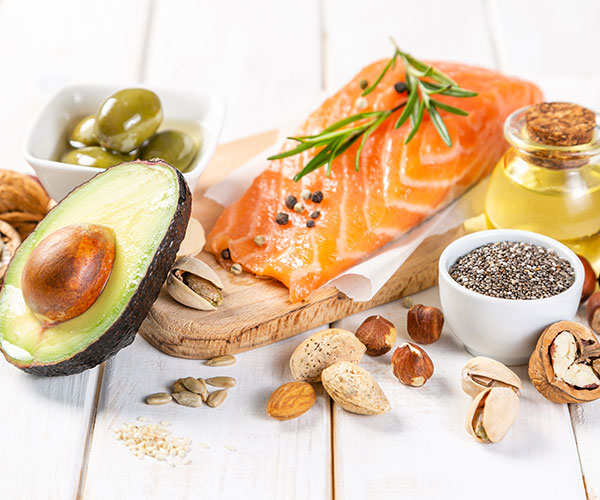 We believe the food you eat is an important part of your treatment for Parkinson's disease or other movement disorders, so we take a targeted approach to the nutrition in your diet. Our registered dietitians, nutritionists, and dining director develop delicious menu options to support your overall wellness. We provide explanations for why certain foods are better for your condition than others, but ultimately, the choice at each meal or snack time is always yours. It's the power of eating for better living.
MOSAIC's Multi-Dimensional Approach to Wellness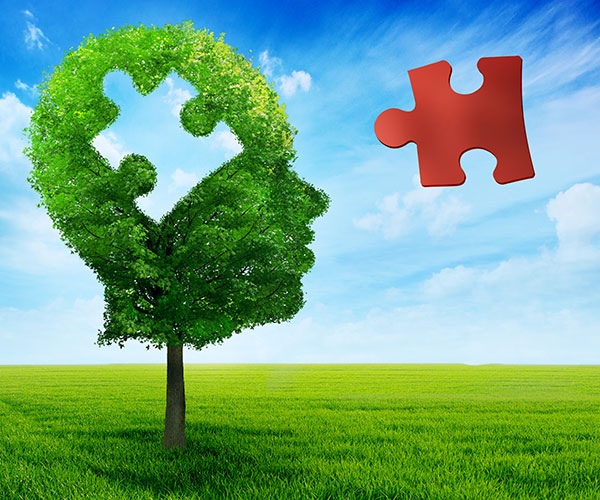 Our MOSAIC Program is a dynamic lifestyle expression that provides a framework for fully engaged living. Our care path for movement disorders encourages creativity and curiosity. Throughout Daylesford Crossing, we use MOSAIC to embrace:
Movement: Exercise, dance, occupational and speech therapies, and working with a mobility specialist keep you moving. We believe the rewards of an active lifestyle are reflected in your body, mind, and spirit.
Outreach: We give of ourselves, our time and our talent to benefit others. We continually look for ways to incorporate elements from our residents' past into their current care plan and life at Daylesford Crossing. We want you to feel comfortable and at home here with us.
Social: We believe in the power of coming together. We need to be involved in the lives of others and to have other people in our lives as well. Getting together with friends and family improves the quality of life and longevity. We offer ample opportunities for our residents to come together at Daylesford Crossing and enjoy the company of those outside our community as well.
Arts: Art enriches our lives no matter our age, so we make art a priority throughout our community. Our enrichment program includes chances to learn more about the visual and performing arts. It's about finding the power of beauty all around us.
Intellect: We believe it's important to never stop learning, always stay mentally active, and continually challenge our minds with new ideas. We encourage lifelong learning for all residents and caregivers.
Curiosity: The freedom to explore, be inquisitive, and learn new things enhances our overall health and enjoyment of life. We help our residents stay mentally engaged throughout their Parkinson's journeys.
We incorporate all elements of MOSAIC into the lifestyle of people with Parkinson's at Daylesford Crossing. Each month, we distribute a calendar of events to all residents. In addition, our Life Enrichment Associates visit you in your apartment to remind you of upcoming events and help make sure you get to any scheduled activities you'd like to attend.
Beyond the Physical: Supporting Your Mental Health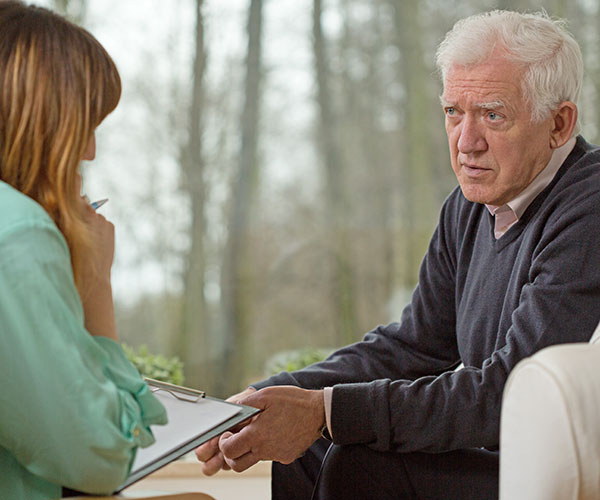 It's common to feel depressed at some point in your Parkinson's journey. Our therapists can help address any mental health issues you may face in connection with your diagnosis. We're here to support your mental and emotional needs as well as your changing physical abilities.
Our support extends to your family and loved ones as well. We have programs that provide therapy for depression and other emotional challenges your friends and family may experience in regard to your diagnosis. We offer support groups for your:
• spouse
• siblings
• children
• grandchildren
• friends
At Daylesford Crossing, we know that your movement disorder affects your family and friends. So, we're here to help you and those you love who need additional support as you travel this journey together.
To learn more about the services and programs Daylesford Crossing offers to help you manage Parkinson's disease or other movement disorders, schedule a tour.
Complete the form below or call us at 484-323-0111 to learn more.