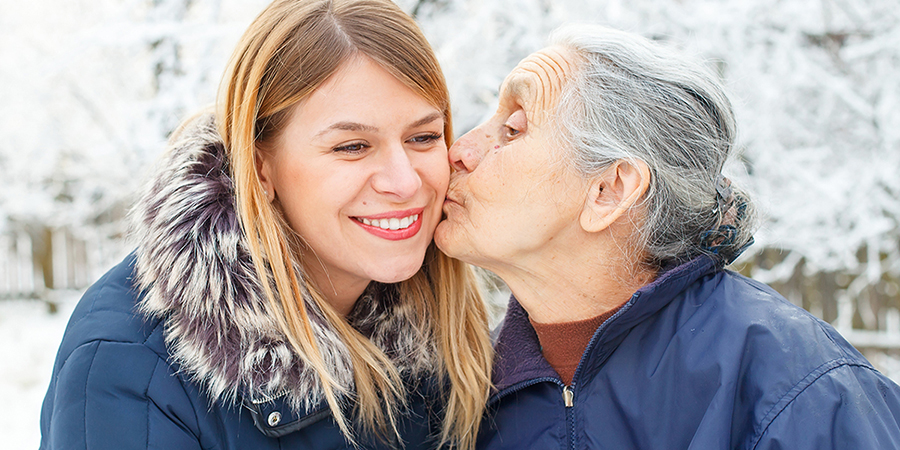 Services That Make Winters in Assisted Living Easier
During the spring and summer months, older adults can stay active pretty easily. But in the colder months of autumn and into winter, ice and snow can make everyday activities difficult, risky or even dangerous. Moving into assisted living during cold weather might be a good option for seniors who want to pare down their chores or home maintenance.
Keep reading to learn more about the five best reasons to move into an assisted living community during or before the winter months.
Safety Benefits of Assisted Living
The many living options available to those looking at senior living communities are still subject to the weather! It's important to consider what the winter months are like in your area. This will help family members decide if a community takes senior safety seriously.
At Artisan at Hudson, you can live stress-free, knowing your lifestyle needs will be met with every amenity you can think of. We offer many services and amenities that make the winter months in assisted living a snap.
5 Reasons Assisted Living Winters Are Easier
Indoor Activities & Community Engagement
A key way of keeping your body temperature at the right level is staying warm. At assisted living communities with indoor homes, there are often numerous activities posted, giving seniors the opportunity to stay healthy.

Indoor activities allow residents to get exercise and engage with their community neighbors without braving the cold weather. Compare this to staying active at home, which usually requires open outdoor space.


Snow & Ice Removal
In the winter months, slips and falls are commonplace, even for younger adults. The great thing about senior living communities is that there are members of the team who maintain walkways, paths and floors to make them easy to navigate.

Yearly snow removal from home driveways and sidewalks is a major task for seniors. Having team members who handle these tasks takes one more thing off your loved one's to-do list.


Safety Considerations & Equipment
When it comes to the potential for heavy snowfall or a winter storm to cause power outages, you can never be too prepared. This is why it is critical that assisted living communities establish safety precautions in earnest.

With the proper equipment and experience in hand, the maintenance team at Artisan at Hudson is ready to make your winter move secure, safe and easy. Not only that, but the climate-controlled underground parking make storing and accessing your vehicle easy. Our community is centered under one roof, which means you never have to brave the elements to visit a friend or take a stroll.


Transportation Services
Assisted living communities such as Artisan at Hudson feature convenient and timely transportation services. These help get seniors safely from one place to another during inclement weather or snow-ins.


Health & Wellness
Staying healthy and well during winter weather can be challenging, especially for your aging parents. Communities offer multiple options for seniors to maintain their health, from easily accessible health care services to nutritious meals. This means no waiting for doctor's appointments or grocery store trips.

A supportive environment is often what loved ones need to feel that they can concentrate on their own wellness.
Are you wondering if it's the right time for your loved one to move to assisted living? Explore your options with our short survey.
Discover an Artfully Curated Lifestyle
Located in Hudson, Massachusetts, Artisan at Hudson offers distinctive rental senior living designed to give residents everything they want and need. With the convenience of transportation, multiple dining venues, a fitness center, underground parking and several supportive lifestyles on campus, combined with our empowering programs to enhance well-being and so much more, we can provide you with an artfully curated retirement lifestyle.
Artisan at Hudson is a community where residents can create their own journey, with more opportunities, more convenience, more choices and even more wow, all in a beautiful, modern setting equipped with everything you need to live well. Think a variety of open floor plans, upgraded appliances and refined finishes along with carefree and worry-free living. It's all within your reach.