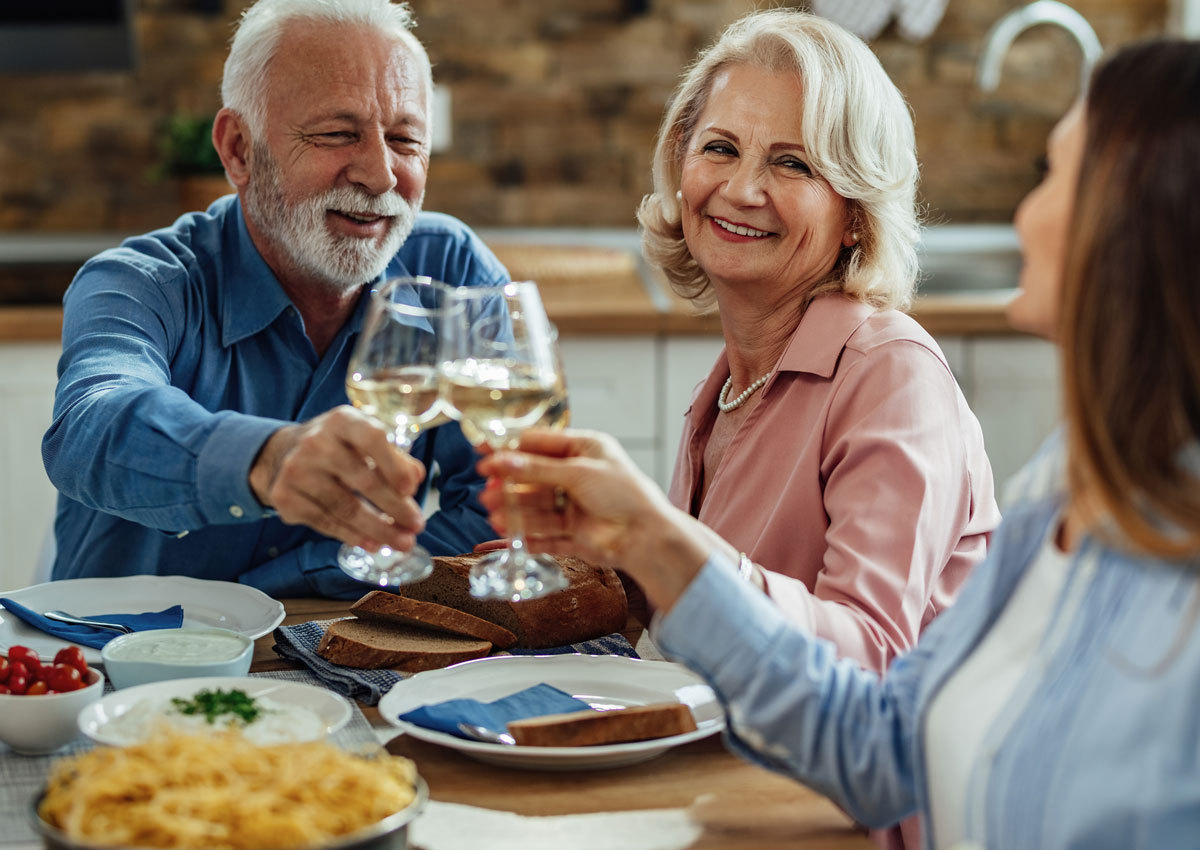 Why Your Retirement Living Journey Is Yours to Create
A new year means new opportunities in so many ways. If you're getting ready to retire, or if you're already on your retirement journey, you may be wondering what goals and dreams you can accomplish in the upcoming twelve months. One great way for older adults to create the path to their ideal retirement is by moving into a retirement living community, says Beth Burns and Rebecca Carrington, Directors of Community Relations at Artisan at Hudson.
"Retirement communities are for those seeking more than just a new home – it's for active, independent adults who are looking for an exciting new lifestyle that aligns with their retirement wants and goals," she says. "One of the biggest reasons why seniors move into a retirement community is because it's a liberating and worry-free lifestyle that allows them to say goodbye to home maintenance and hassles, and instead give them all the time they want to do whatever it is they want to do."
Another reason why a senior living community helps you create your journey is because of the peace of mind it brings, Beth says. "At Artisan at Hudson, for example, our residents never have to worry about what will happen if their health needs change," she says. "Our community also offers assisted living and memory care. And because Artisan is a monthly rental community, there are no large entrance fees or complicated contracts. We make it easy for residents to do their thing, be themselves, and live life their way."
Designing Your Retirement Journey
In the Harvard Business Review article "Design a Retirement That Excites You," Jeff Giesea encourages retirees to frame retirement as "designing your next phase." "This isn't just a cute turn of phrase," he states. "Positioning it this way, I find, creates a more empowered process. It shifts the tone by broadening the range of possibilities, by making it feel evolutionary rather than final, and by reinforcing that they are in the driver's seat. It's also more fun. This is a reinvention you get to design, not a retirement you have to plan."
Here are some of Jeff's tips for how to create your retirement living journey and make this "next phase" as enjoyable and fulfilling as possible.
Names have power, so when you're wanting to determine the feel, tone and approach of your retirement, give it a name that excites you. It could be "retirement," or it could be "the next chapter" or "second career" or "adventure time." It can be as silly or as serious as you want – there is no right or wrong answer. All that matters is that it speaks to you and reflects your desires, goals and hopes for this next phase of life.
Give yourself the opportunity to "fail."
"Fail," in this sense, means realizing that what you thought you want out of retirement isn't what you really want. Retirement is a huge change for most of us, and with that comes some emotional and spiritual changes you might not have expected. Give yourself time to explore and the permission to reconfigure your goals if the original ones don't turn out to be what you wanted. Think of it this way: you have all the time in the world to figure out what you want this stage of life to be, and you don't have to please anyone but yourself.
Piggybacking off of the "failure" tip, take time to explore your options and embrace experiments. For example, have you always envisioned living your retirement on a secluded beach? Instead of rushing out and buying a house on the beach, rent an Airbnb for a month and see how you like it. If you want to write the next Great American Novel, join a writer's group or take a few creative writing classes to hone your skills. It's a great way to figure out what really inspires you and what may be more "that's nice; I'm glad I tried it; let's do something else."
For many years, you've had a purpose, whether that's raising a family, building a career and many other things. Now that you've retired, finding a new purpose is what keeps you inspired, engaged and youthful no matter how old you get. This is why you see so many retirees – Boomers, especially – launching new careers or throwing themselves into volunteer work that seems even more time-consuming than a full-time job! That's because finding a purpose in your golden years provides a purpose that goes far beyond that of what you had to do in the past. As we mentioned already, the only person you have to please in retirement is you. There's a lot of freedom in that. So what have you always been passionate about but never had the time to explore? This is your chance to do it.