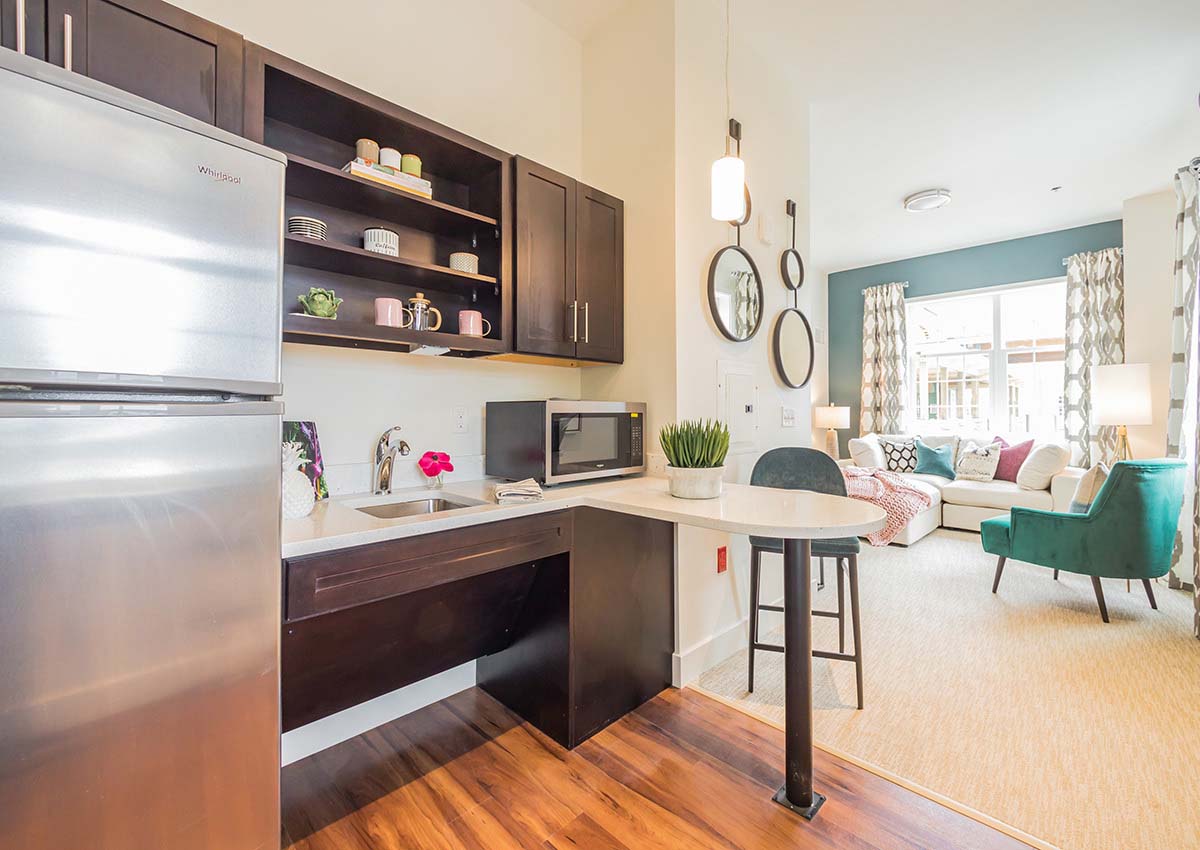 Why the Artisan Lifestyle Means Less Worry and More Living
When it comes to living at Artisan at Hudson, we know how important it is for residents to live to their own purpose. In order to do this, it means that we need to ensure residents have access to everything they need and desire so they can focus more on what they want to do and how they want to live. After all, a life on their terms is something they've earned; we're just here to make it all run smoothly!
"We ensure our residents have everything they need and more to live worry-free," says Beth Burns, Community Relations Associate of Artisan at Hudson, a retirement living community located in Hudson, Massachusetts. "From fully private apartments and resident-directed programming and activities to delicious meals and opportunities to grow, learn and volunteer each day, we are helping residents truly live during their retirement years.
"Our residents are able to follow their own schedules, reach their own goals, enjoy a unique lifestyle and maintain their fiercely independent lives while we take care of all of the details. Here are just a few of the many ways that our residents experience less worry and more living each day!"
Less Worry, More Living – This Is the Artisan Way
You can enjoy your own private space. Residents can enjoy their own private apartment with a private bathroom, ensuring they can do as they please, when they please in their own spacious environment. Choose from one of many floor plans available and savor the beautifully crafted and modern apartment you choose. If something needs to be fixed, don't worry about it – we've got you covered with maintenance and more. Sit back, relax and let us serve you!
Enjoy delicious dining. Whether you choose to dress up for dinner or simply wear what you've been comfortable in all day, you can be served a delicious meal tailored for your specific taste. Eat when you choose in an array of areas – from our six dining options to our two pubs – or choose to eat outdoors at our fire pit!
Have peace of mind of access to care on site. With assisted living, nursing staff and memory care on site, you can enjoy knowing you'll have access to the care and support you need should your needs ever change. Even better, you don't have to give up the lifestyle and home you love or worry about a large rate increase! Let us come to you – we will be ready to serve you 24 hours per day, 7 days a week!
There will always be something to keep you occupied – and if not, let us create something for you. Whether you love to volunteer and serve others and are looking for more opportunities to do just that, or you want to continue learning, create your own activity group or enjoy something brand new that we don't yet offer, just let us know – we will make sure that you have everything you need to continue living life your way!
For more information about Artisan at Hudson, or to schedule a tour of our model apartments to experience our lifestyle for yourself, contact us today. We would be happy to schedule your tour and show you the worry-free, engaging lifestyle you deserve!
Discover more about luxury retirement living and how Artisan at Hudson can help you experience retirement living perfected! Call (978) 212-9353 for information today!
Discover an Artfully Crafted Lifestyle
Located in Hudson, Massachusetts, Artisan at Hudson offers distinctive, rental senior living designed to give residents everything they want and need. With the convenience of transportation, multiple dining venues, a fitness center, underground parking and several supportive lifestyles on campus, combined with our empowering programs to enhance well-being and so much more, we can provide you with an artfully crafted retirement lifestyle.
Artisan at Hudson is a community where residents can create their own journey, with more opportunities, more convenience, more choices and even more wow, all in a beautiful, modern setting equipped with everything you need to live well. Think a variety of open floor plans, upgraded appliances and refined finishes along with carefree and worry-free living. It's all within your reach.