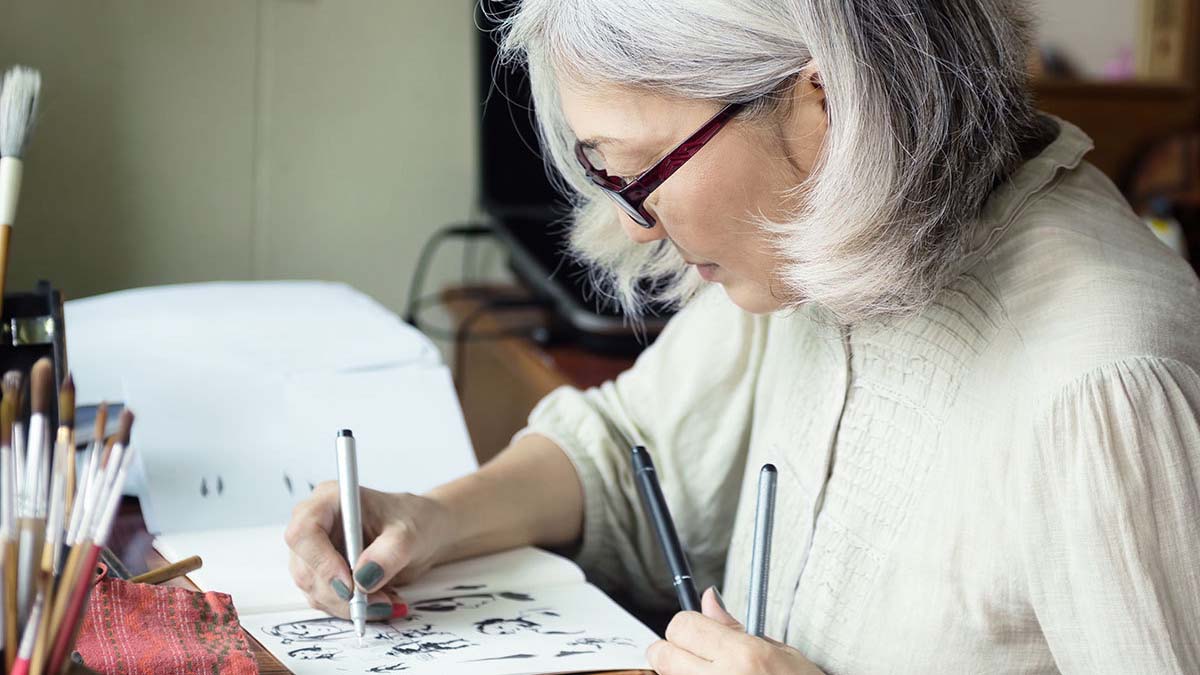 Why Living in a 55+ Community Promotes Successful Aging
At Ovation at Riverwalk, residents enjoy living in a 55+ luxury community because of the possibilities for successful aging. Not only are we at the leading edge of the "aging well" movement, but we also empower seniors to create a way of life that's as individual as they are.
According to Ovation at Riverwalk's Director of Community Relations, Daisy Newson, Ovation at Riverwalk's key to successful aging lies in their lifestyle. "Many seniors want to live a lifestyle that is truly elevated; that is aspirational. They want access to luxurious services and amenities, compelling programming and a team that's ready and waiting to meet their needs," she says. "It's not just our services and amenities, programming or lifestyle that makes Ovation at Riverwalk stand out among the rest, it's also our rental option, allowing for 55+ living with no large buy-ins. It's truly a lifestyle that lifts 55+ living to new heights!"
Why 55+ Living Promotes Successful Aging
Rental apartments and our great location enhance life each day. Our rental apartments are truly spectacular. Thoughtfully designed for extraordinary living, our apartments exude both form and function. We believe that the smallest details make a big difference in helping seniors age successfully, so we have fussed over them in order to make our apartments even more adaptable and livable. Choose the customizations you desire, handpick the floor plan that meets your specific taste and enjoy an array of special touches, from designer bathrooms and kitchens to beautiful natural light, abundant space and so much more.
Independence can be enhanced while you experience life as you define it. Here, no one will set your limits for you. Enjoy the days as you choose, whether that means working out in your apartment in the morning, ordering lunch in your room because you're hard at work, enjoying a walk along the riverside trail or even learning a new hobby or skill.
A welcoming circle of friends awaits. Living in a 55+ community allows for seniors to engage with peers and enjoy meeting an array of people who they may not have otherwise been able to meet and socialize with. Whether this is through the use of technology, A virtual club meeting or even engaging programming, there is no shortage of people to enjoy.
Our MOSAIC of programming will dare you to explore. We believe that successful aging starts with embracing a new adventure, sparking your creativity and growing your passions. Our MOSAIC of programming allows this to be possible no matter what your interests are.
We are at your service. Ovation at Riverwalk offers a concierge lifestyle that is about freedom, flexibility and complete control. From first-class amenities, high-touch services and culinary delights to world-class restaurants, a full hospitality staff and so much more, residents can experience a truly different kind of 55+ living – one where they can age successfully with total freedom, exciting days and elevated active living.
Discover more about our luxury Active Adult Living and how we can provide you with the lifestyle you aspire to. Call 609-389-9566 for information today!
Uncover a New Era in Active Adult Living.
Located in Plainsboro, near the campus of Penn Medicine Princeton Medical Center, Ovation at Riverwalk offers age-restricted living curated by you. As a rental community, active adults can enjoy a lifestyle of artful adventure free from the worries and stress of house ownership, allowing them to focus on living the life they want.
Ovation is a community supporting the desires of today's active adults: sophisticated living featuring stunning interior designs; bright, open apartments; grand community spaces; expansive outdoor living; innovative culinary experiences; and a catalog of interesting programming that dares you to explore. Simply put, Ovation is a place you can live the sophisticated, high-end resort lifestyle you want, with the freedom to create a life as individual as you are.
Call for information at 609-389-9566 or visit our website.