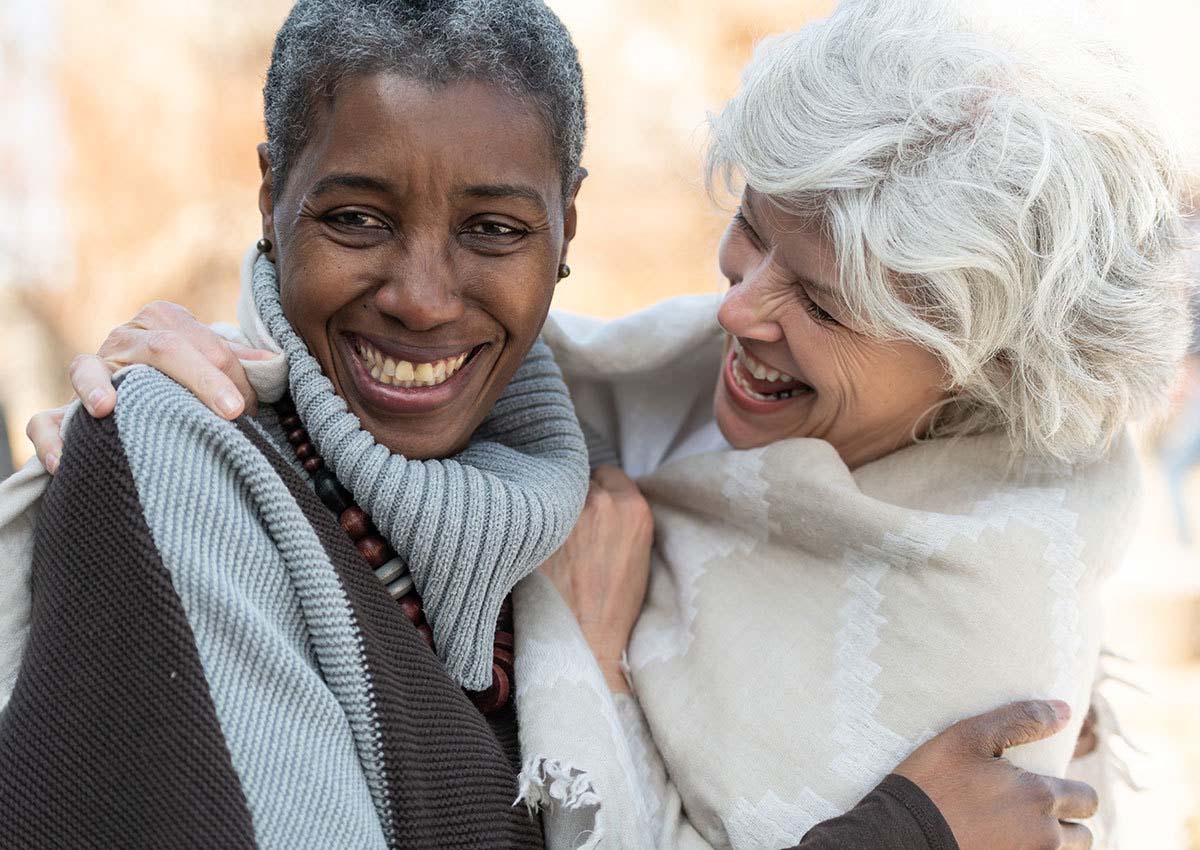 Why Independence Is Important for Aging Well
During the course of our lives, we love to engage with others starting from the time we are children. We learn, explore, pursue our passions and hobbies, and learn how to be ultimately independent. From going off to school, learning to drive, earning our own money through hard work and living on our own, we come to cherish this independence and all the opportunities and benefits that come with it. As we begin to age, we may fear that this time for independence will come to an end, especially as health needs can change and create a need for support or care.
Fortunately, this doesn't mean the end of it, in fact, aging well depends on it!
"At Artisan at Hudson, our residents and team know how critical it is to promote independence as we age, in fact, we take many steps to try to enhance and maintain it. Whether we exercise each day, enjoy a healthy diet, partake in regular socialization or continue our passions for learning, we are taking the necessary steps to enjoy a life of independence," says Beth Ann Burns, Director of Community Relations at Artisan at Hudson, a retirement living community located in Hudson, Massachusetts. "We place a great emphasis on independence to ensure our residents can enjoy life as they please for years to come. No matter if our residents enjoy our vibrant retirement living lifestyle, the support of assisted living or our specialized memory care programming, they enjoy the utmost opportunities for independence to not only fit their needs but allow them to experience the lifestyle they've loved with full confidence we are there to assist if need be." 
The Importance of Independence & How to Enhance It
There is an array of reasons that independence is important and even crucial for seniors. We can help seniors maintain independence in a number of ways, helping to enhance their overall health, well-being and happiness. Consider some of the following reasons why independence is important and discover how we can help to encourage and improve independence at Artisan at Hudson.
It can help to increase connection and socialization. If residents are independent, they are more able to engage with others, participate in an array of social opportunities, outings, activities and more. They can travel, explore the outside community, make friends and try all of the new things they've always wanted to, but never had a chance to. At Artisan at Hudson, we provide a multitude of opportunities to do just that. Enjoy an art class, join friends for a cocktail, try the newest restaurant in Hudson or simply explore one of our community programs. The choices are all yours.
It can increase confidence and empower residents. Many residents prefer to do as much as they can for themselves on their own. This helps them to reduce the likelihood of depression and stress and allows them to feel empowered, confident and happy at their abilities. This leaves room for them to simply enjoy life, ask our concierge for anything they desire and enjoy the assistance they want when they need it.
Independence can decrease the need for assistance and support. While we love helping our residents each day, we get so much satisfaction from the look of joy and confidence on our residents' faces when they accomplish their goals on their own. We are always there to lend a hand if need be, however, providing opportunities for our residents to do tasks on their own allows for increased independence as well as peace of mind.
It increases health and wellness. The more independent you are, the more active you likely are. Not only can this help to keep your body and mind healthy, but it can also drastically improve your independence and can help to keep you independent over time. Here, we offer an array of programs and activities to keep you healthy. From balance and strength to yoga and more, there's something for everyone!
Discover more about luxury retirement Living and how Artisan at Hudson can help you experience senior living perfected! Call 978-212-9353 for information today!
Discover an Artfully Crafted Lifestyle
Located in Hudson, Massachusetts, Artisan at Hudson offers distinctive, rental senior living designed to give residents everything they want and need. With the convenience of transportation, multiple dining venues, a fitness center, underground parking and several supportive lifestyles on campus, combined with our empowering programs to enhance well-being and so much more, we can provide you with an artfully crafted retirement lifestyle.
Artisan at Hudson is a community where residents can create their own journey, with more opportunities, more convenience, more choices and even more wow, all in a beautiful, modern setting equipped with everything you need to live well. Think a variety of open floor plans, upgraded appliances and refined finishes along with carefree and worry-free living. It's all within your reach.
Call for information at 978-212-9353 or visit our website.