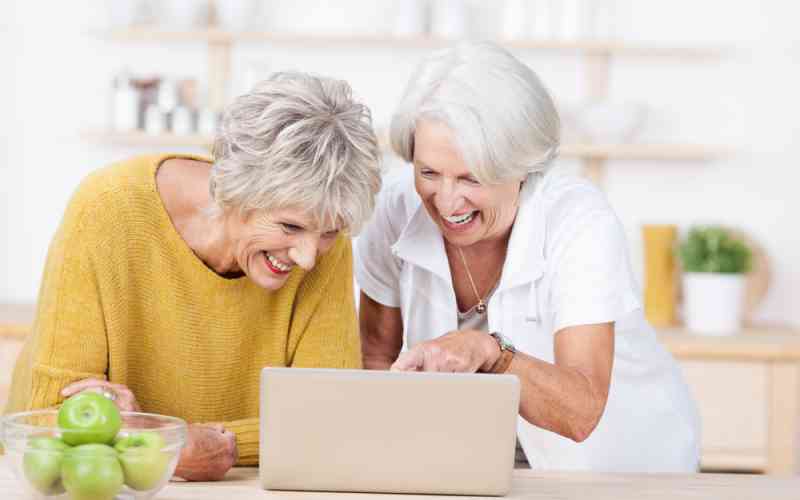 What to expect at the beginning of Alzheimer's
Each person is affected by Alzheimer's in a unique way.
If you are just stepping into the role of caregiver for a loved one, breathe easy. We're here to help on your journey. In the early stages of Alzheimer's, your most important responsibilities are to provide support and companionship as you plan for the future.
There will be frustrating moments.
But don't let those moments make you forget about all of the irreplaceable skills and personality quirks that you've always loved about your parent or spouse. Use his or her strengths as encouragement to continue living as independently as possible. Establish a routine, stay involved in the same activities that have always provided enjoyment and provide gentle reminders about appointments and medication.
A diagnosis of Alzheimer's presents numerous questions for both the person with the disease and the caregiver. Here are some issues to think about during the early stages.
It can be extremely difficult to tell others about a diagnosis of Alzheimer's or dementia. However, being open with friends and family will allow them to be educated and supportive. There may be apprehension about the social stigma of the diagnosis. But you're not alone. According to the Alzheimer's Association, an estimated 5.3 million Americans are dealing with the disease this year. Your friends and family will be able to offer support and encouragement to you as well as your loved one.
You might not even notice the differences at first. But a person dealing with the early stages will have different needs than he or she did before the diagnosis. It might be as simple as needing reminders about familiar places or people. Support and communication are critical. We've compiled some tips to consider when communicating with a loved one who has been diagnosed with Alzheimer's. As you deal with these changes, it is more important than ever to stay connected with friends and family. Their support is priceless.
Life probably seems more complicated than ever at present. But it's important to figure out a plan now for issues that will have to be addressed later. As a caregiver, one of the most precious responsibilities you can help with is getting legal, financial and care plans in place. Figuring out these issues ensures that the wishes of your loved one are carried out. Complex issues, such as long-term care, can take plenty of time to figure out.
Staying active and committed to daily life is healthy for both you and the person with early-stage Alzheimer's. Studies show that a sense of purpose helps the brain deal with the disease. Stay involved with the activities you love. Eat well, exercise and enjoy life.
At the moment, there is not a miraculous cure for Alzheimer's. But there are more resources than ever that let people facing the early stages live happy, healthy and independent lives. As a caregiver, stay involved. Calls and visits are encouraged, along with providing assistance with daily living activities. Be aware of any changes that might indicate the need for additional supervision, but reassure your parent or spouse that you will always value them as an individual.
As you figure out how this diagnosis affects you, know that our team is here for you. Don't be overwhelmed by the hundreds of ads for medications or from personal care facilities. We provide personalized memory care in Chester, PA, and we love what we do.
Whether you reach out to us now or in the next few years, be encouraged. There are people who want to walk this journey with you.