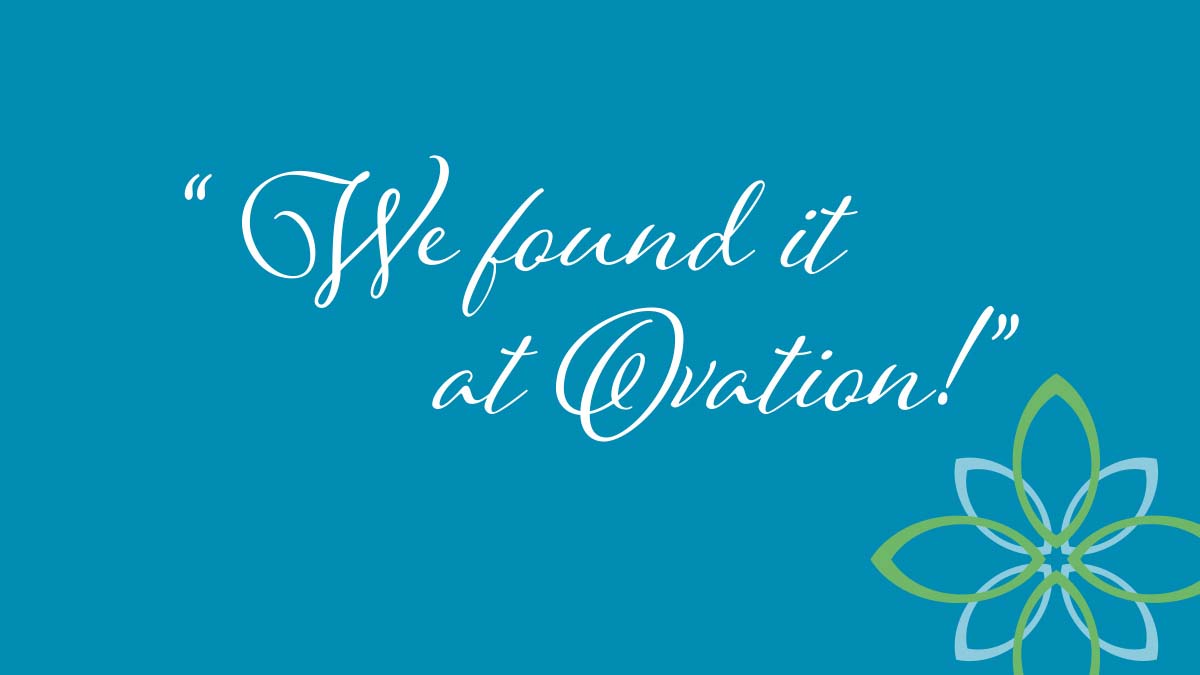 We found it at Ovation.
"When it comes to Active Adult Living, Ovation at Riverwalk is one of a kind," says Lea, a future resident of the new luxury community in Plainsboro. Lea and her husband Joe were among the first to place a deposit in the new 55+ rental community, scheduled to open this winter.
Joe says they were impressed by everything Ovation had to offer. "Wonderful community spaces, sophisticated apartments with designer finishes, a variety of on-site dining venues, a heated garage, and plenty of amenities were among the reasons we chose Ovation," he says. "But what we liked best: Ovation is a rental community that offers us the flexibility we were looking for."
Lea and Joe own a home in Florida where they spend several months a year. "We simply weren't interested in owning a second home," says Lea. "Ovation gives us the opportunity to keep an apartment in New Jersey near family. We'll spend about half the year in Jersey, and any time we want to visit over the winter, we'll have a beautiful apartment home."
Joe adds that they also liked the peace of mind that comes from knowing their apartment will be safe and secure when they are spending time at their Florida home.
"Everything about Ovation is refreshingly different," says Ovation General Manager Ken Butler. "We held focus groups to find out what potential residents were looking for. The result is Ovation at Riverwalk, with a signature rental lifestyle unlike anything else you'll find. We are so excited to bring this truly unique community to the Princeton area."
The Ovation lifestyle defines maintenance-free living, giving residents access to a host of services and conveniences. "Even before residents move in, our team will be on hand to take care of their wants, wishes, and needs," says Ken. "We've curated a portfolio of personalized services. Living at Ovation truly puts a staff at your service."
Some of those personalized services include a concierge team dedicated to making residents' lives hassle-free. A chef and dining team, who have made it their personal mission to know resident tastes and preferences and to offer fresh, interesting, and innovative cuisine. A Wellness Coordinator helps set and encourage personal fitness goals. And a housekeeping team is available for refreshes and cleanings. Lea and Joe had been looking for the "right fit" for over four years. "We looked at several options," says Lea. "No other community offered the amenities, services, conveniences, or the flexibility offered at Ovation. I tell my friends and family that Ovation provides everything we could ever want or need all under one roof!"