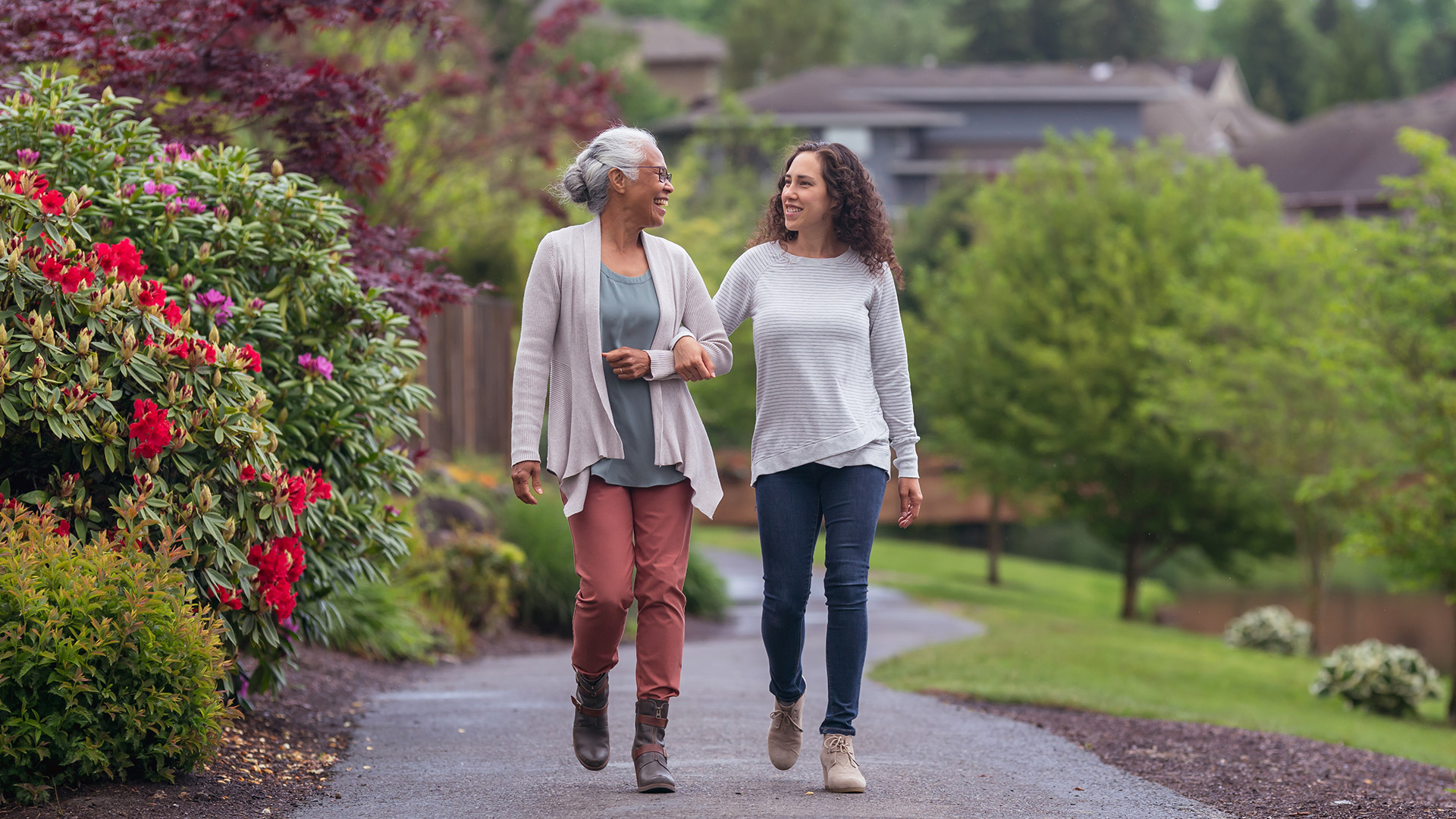 The Ultimate Checklist for Touring a Senior Living Community
Have you reached a point in life where you or a loved one is considering moving to a senior living community? As we age, needs and priorities change, so it makes sense if living arrangements change along with them.
If you're in the early stages of exploring different living options, one helpful step to reaching an informed decision is touring a senior living community. This is an opportunity to immerse yourself or your family member into a day in the life of a resident and address all your questions and concerns about a future at that community.
During an in-person tour, you'll meet staff members and see everything the community offers – from residences to health services, dining choices, activity spaces, and other important aspects of accommodating a senior's well-being.
Residents and staff at Artisan at Hudson are always enthusiastic about welcoming newcomers to our community. Check out our tips for touring and how to prepare for your upcoming visit.
Before you schedule your tour, we recommend a bit of preparation and organization. Doing this preliminary work will help you ask the right questions and, in turn, help you decide if the community is a good fit.
Here are some tips for preparing for your senior living community tour:
Gather key information about the community, like location, levels of care, price, and ownership-style
Create a wishlist of your top five "must-haves" in a community
Put together a thorough checklist to bring with you on your tour
Use our checklist below as a starting point, and feel free to customize it with additional items.
Is the community well-landscaped?
Are common areas clean and organized?
Is the community easy to navigate?
Have any upgrades been made recently?
Is there a welcoming feel, with tasteful decorations and comfortable seating areas?
Does it smell clean?
Are members of the leadership team available to meet?
Is the staff friendly?
Are questions answered thoughtfully and accurately?
How do staff members interact with residents?
Do current residents seem happy and engaged with each other?
Is there enough staff to accommodate residents' needs?
What special licenses does the staff have?
What services and amenities are provided?
Is there a variety of floor plans to choose from?
Are residences spacious?
What is already provided in a residence before move-in?
How many dining rooms are there, and do they come with a variety of healthy meal choices?
How does the community prioritize wellness?
Is there an activity calendar, and if so, what types of activities and events are offered?
What levels of care are offered on site?
Can a resident easily transition from independent living to assisted living to memory care?
Is the community equipped to handle medical emergencies and unexpected changes to a resident's health?
How close is the nearest hospital?
What security measures are in place?
Is there a community entrance fee or what is the monthly rental rate?
What's included in the ongoing monthly fee?
Will I be tied to a contract?
Is there assistance with downsizing and selling my home?
Have you found a community that checks all the boxes? Wonderful. You're on your way to a worry-free future. Reach out to the appropriate contact to go over the next steps, set a moving timeline, and get your personal affairs in order.
Whether you're searching for independent living or a lifestyle that provides health-related assistance, Artisan at Hudson provides every amenity and service you'll need to live a well-rounded life. The best part is that support is always available and personalized so that you can make the most out of every moment. Experience Artisan at Hudson for yourself when you visit us for a tour today.