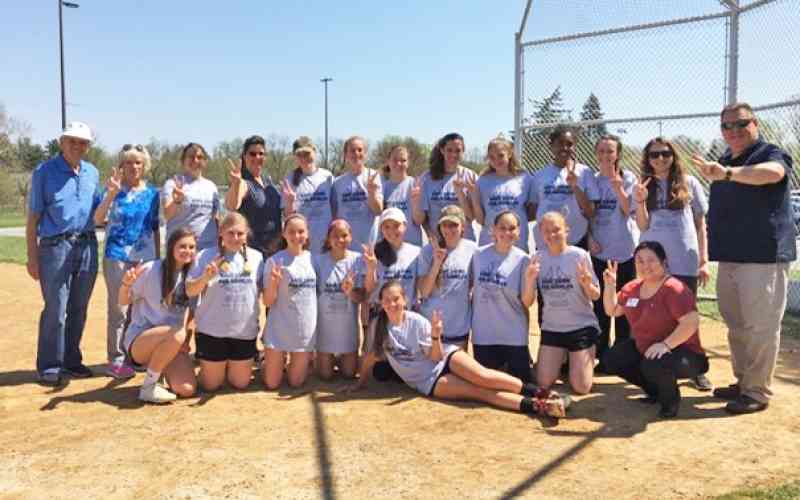 Towson High School Swings for Doubles!
The Maples is supporting the Towson High School baseball and softball programs with "Swing for Doubles" – awarding $20 for each double tallied during the varsity season.
Why doubles? It takes hustle to turn a single into a double and it takes smarts to stop at second instead of getting thrown out at third. In sports and in life, our residents know that hard work and good decision-making are keys to success. And we'd like to pass along that message to young athletes.
Team members from The Maples, as well as resident Ron Harman, went to visit Towson High School to root on the home teams. It was so much fun to talk with the athletes and enjoy the sunny day.