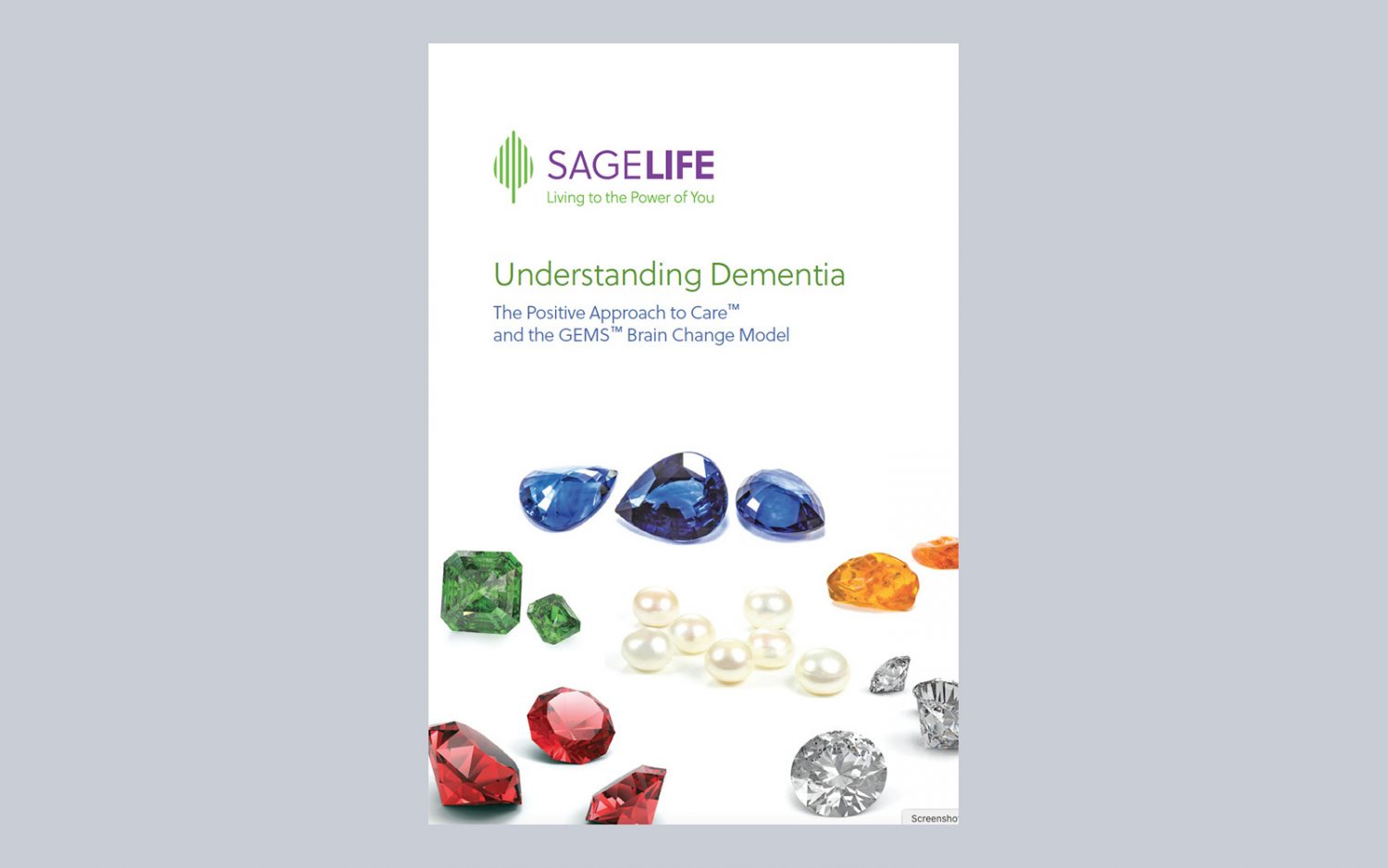 The Positive Approach® to Dementia Care
The Positive Approach® is relationship-based and personalized to each interaction. It uses techniques that resonate with those who are living with dementia. It is not task-oriented.
Using visual cues and the Positive Approach® to Care, we work with the brain that is still functioning, not with the parts of the brain that have been lost to the disease.
It is the relationship that matters most, not the outcome of any one encounter that may not have gone well.
When we get a reaction that was angry or not anticipated, we take a step back and look to see what we need to change in our approach, rather than blaming the resident for behaviors.
We start with an understanding of the actual anatomy of the brain, so we know why people with cognitive loss do the things that they do.
We do problem solving in the moment. We consider ourselves detectives; looking for behavioral clues to help us understand how to help a resident get things done; enabling greater independence and higher quality of life.
We use the GEMS Brain Change Model* to understand the stage in which a resident is functioning and tailor interactions and activities to that GEM.
Activities are designed for meaningful, active engagement.
We are partners in care. We offer training to our residents' loved ones, so they, too, can have more meaningful interactions.
The resident runs the day. We do not expect residents to strictly follow our schedule. We follow their preferences for things like wake up times and meal times.
The results are remarkable.
We see a decrease in falls, medications, and negative behaviors; all of which are too often accepted as unavoidable elements of a dementia diagnosis.
Complete the form to learn more about our Connections Memory Care program and to receive our free booklet, Understanding Dementia: The Positive Approach® to Care & the GEMS® Brain Change Model.
---
* "The Positive Approach® to Care" and the "Gems Brain Change Model are copyrights of Teepa Snow.