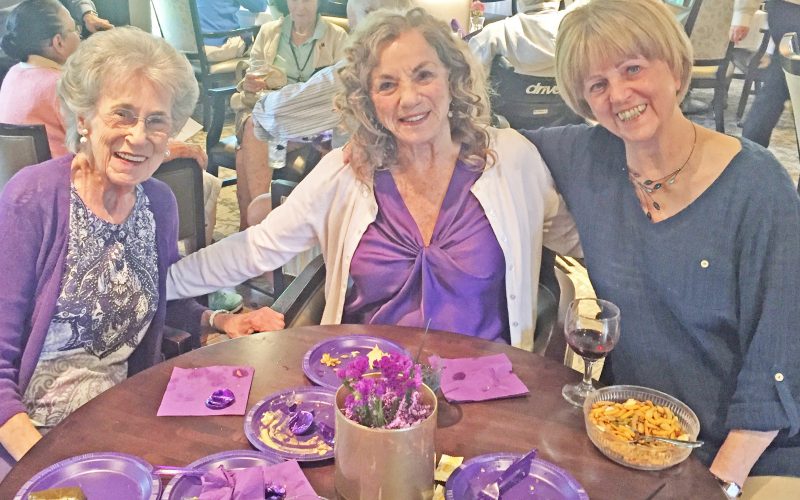 The Longest Day at Plush Mills
The Longest Day is an event held every year on June 21. This day is particularly difficult for individuals who experience Alzheimers. The event works to spread awareness and raise money for the Alzheimer's Association.
Our community participated in The Longest Day by hosting a special Happy Hour, complete with a signature drink and appetizers from the Mediterranean Diet, which is linked to increased brain health. We all kicked in a donation for each signature drink and sent all proceeds to the Alzheimer's Association.