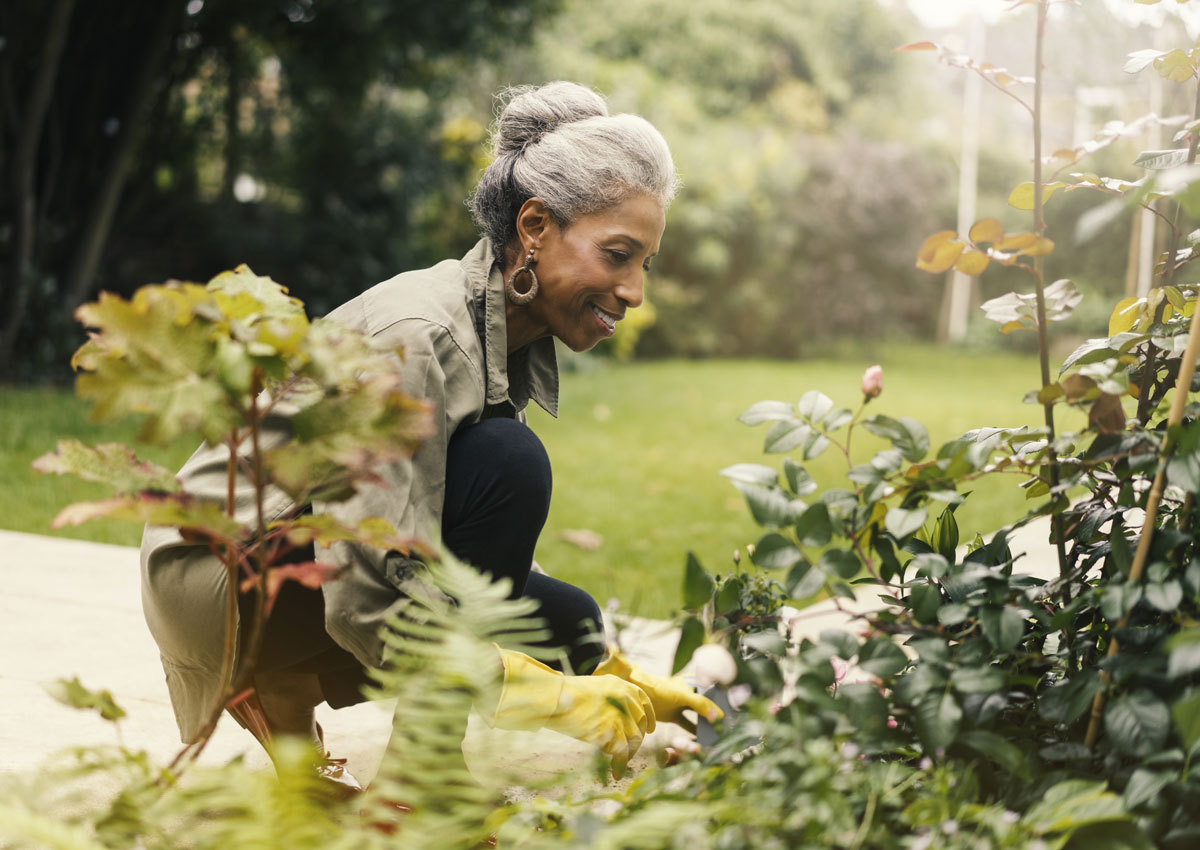 The Difference Between Retirement Living and Assisted Living
Choosing the right lifestyle for your retirement living is an essential part of living well … really well. But sometimes those lifestyles and the way they're spoken about gets confusing.
"It can be hard to compare apples-to-apples when you're talking about lifestyles and care levels at different senior living communities," says Beth Burns, Community Relations Associate at Artisan at Hudson. "Some communities only offer one level of care, while others provide a spectrum. Some communities offer different levels of care, but require moving to other buildings within the community."
What's the right choice for you? Beth says that many residents who choose to come to Artisan at Hudson do so while they're active and independent. "Many residents want to join our community while they can enjoy everything our artfully crafted lifestyle has to offer, which means starting out as independent living residents," she says.
So what's the difference between independent living and assisted living? Are they the same thing? Let's break down the details of each type of lifestyle so you can distinctly see the benefits of each – and learn which one is right for you or your loved one.
Retirement Living: Ready for Adventure
These days, seniors are looking forward to the next chapter of their life following retirement. Many older adults have dreams they wish to pursue, like traveling the world, exploring their passions or even starting a new career. At the same time, they aredonedealing with chores, home maintenance and everything else that's keeping them from doing the things they want to do. They're ready to head off on adventures, and a great way to get started off on the right foot is to move to retirement living at a community like Artisan at Hudson.
Independent living can be viewed as an "entry level" style of senior living. Seniors have their own private living space, usually a small home or an apartment, that's housed on the community campus. The space can be customized to meet the individual's taste, preferences and style – in fact, it's encouraged.
Residents pay one monthly fee that encompasses everything they need and want to enjoy a carefree and worry-free life at the community. At Artisan at Hudson, our retirement living residents have it all. Our monthly fee includes rent, utilities, all maintenance, weekly housekeeping and linen service, signature dining and access to all programs and events. Residents can travel as they like without having to worry about leaving their home for weeks or months at a time – our on-site security staff ensures that your home is protected while you're away.
Independent living is for seniors who are still able to get around on their own and don't need assistance to perform the tasks of daily life, like bathing, medication management, mobility assistance and the like. However, it's a perfect solution for seniors who still have a lot to see and do and simply don't want to do the "tedious" stuff anymore. Retirement is meant to be lived up and enjoyed, and independent living at Artisan at Hudson allows you to do just that.
Assisted Living: A Caring Hand When Needed
Assisted living is the next level of care "up" from independent living. This care level and lifestyle is for senior adults who need some support in order to live safely and independently – and that can mean something different for every individual. For some, it may be as simple as medication management. For others, it may be more extensive. There's no certain threshold you have to meet in order to choose assisted living. Care can also flex, meeting your needs as they change. Besides having the care and assistance you require, assisted living also includes all the benefits of independent living, including dining, activities, events and everything else that takes place on the community campus.
Depending on the community you choose, assisted living services can take place in your current living space, or you may move to an assisted living apartment. Assisted living apartments are designed with the needs of the resident in mind, and include features like roll-in showers, a kitchenette instead of a full kitchen and other accessibility and safety features.
Assisted living services at Artisan at Hudson enable our residents to remain independent, make their own choices and age well with the support of an around-the-clock, hospitality-focused caregiving team. We provide a full spectrum of services, and we encourage (and assist as needed) our residents to take full advantage of the engaging, enriching life at Artisan at Hudson. We believe vitality and enjoyment doesn't have to end when you need support. To us, vitality means living life on your terms and enjoying a lifestyle focused on continued growth – mind, body and spirit.
As we said at the beginning of the article, there's no hard-and-fast line that delineates whether you need independent living or assisted living. It's all based on personal preference and comfort. Some individuals who need extra assistance may be just fine in independent living. Other active seniors may choose assisted living in order for peace of mind and the convenience of not having to move again if and when they need additional supportive services.
"No matter what choice you make at Artisan at Hudson, you'll experience a distinctive rental senior living experience like none other," says Beth. "We believe your journey is yours to create, and offer freedom, flexibility, choice and control, and a lifestyle that gives you more of everything you desire."
Discover an Artfully Crafted Lifestyle
Located in Hudson, Massachusetts, Artisan at Hudson offers distinctive, rental senior living designed to give residents everything they want and need. With the convenience of transportation, multiple dining venues, a fitness center, underground parking and several supportive lifestyles on campus, combined with our empowering programs to enhance well-being and so much more, we can provide you with an artfully crafted retirement lifestyle.
Artisan at Hudson is a community where residents can create their own journey, with more opportunities, more convenience, more choices and even more wow, all in a beautiful, modern setting equipped with everything you need to live well. Think a variety of open floor plans, upgraded appliances and refined finishes along with carefree and worry-free living. It's all within your reach.