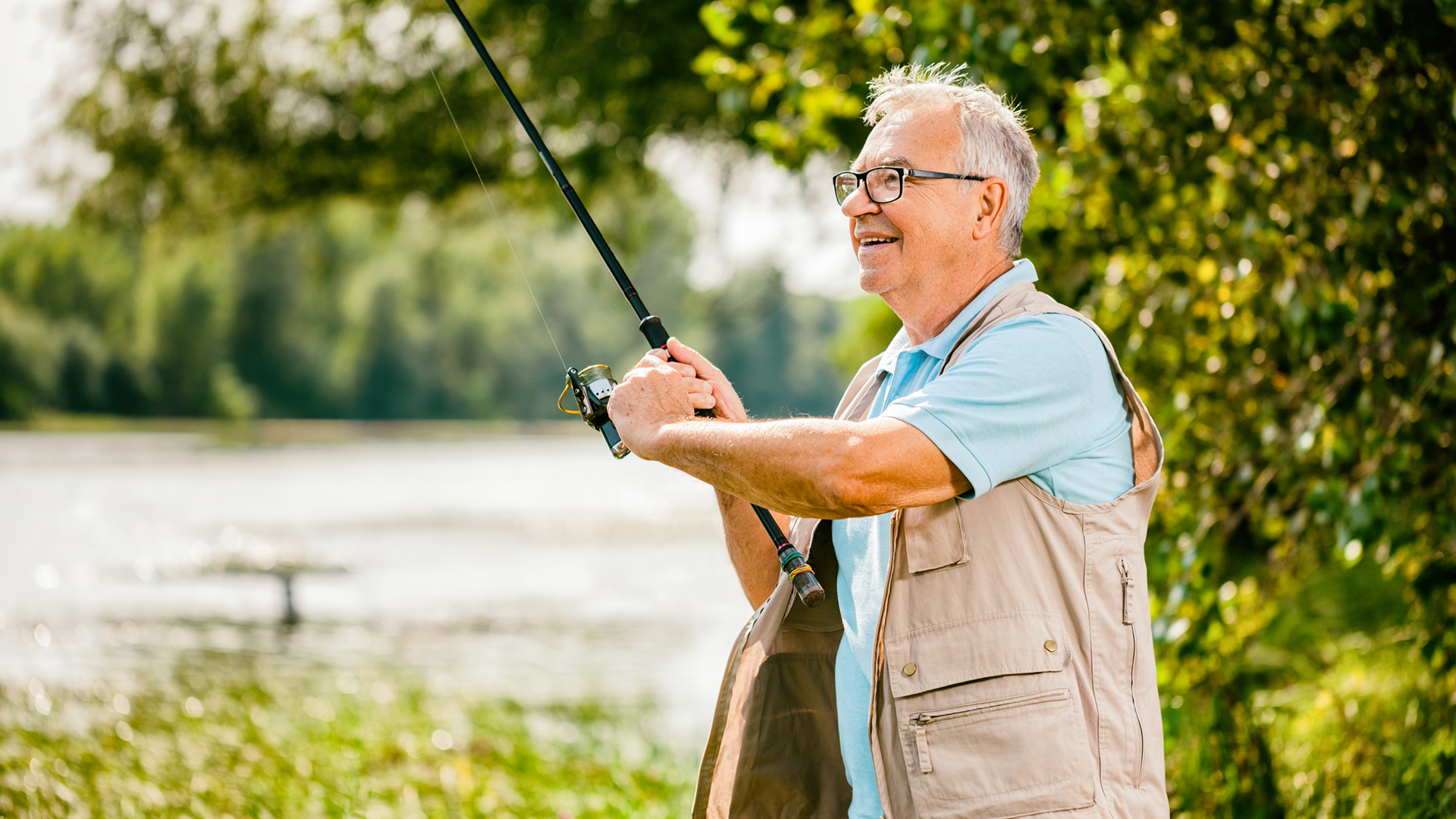 7 Warm-Weather Activities in Hudson, MA
At Artisan at Hudson, we're always excited when summer rolls around. We understand how much residents love getting out and about, whether in nature or in town, and it's a joy for us to see older adults taking in the sunshine. It just makes everyone feel better!
Our lifestyle is already quite engaging, but during the summer months, there are many opportunities to get even more active; celebrate holidays like Father's Day, Fourth of July and Labor Day; and enjoy the warmer months after a long winter. Residents and their loved ones are always welcome to stroll about campus and explore the outdoor possibilities around them.
Learn all the ways in which seniors at our community take advantage of the warm weather and how you can, too, below.
7 summertime activities for seniors
It doesn't matter if you're seeking a more relaxed summer vibe or an active one. There's something for everyone at Artisan at Hudson. Learn what's in the area and get inspired with these seven fun activities made for those in independent living, assisted living and memory care.
1. Walking the Assabet River Rail Trail.
Our community is located right on this picturesque trail that spans five mill towns in the area. Residents love spending some time in this forested escape that provides just the right amount of shade and sunshine, with breathtaking views. It's the perfect balance between history and modernity and always lifts the spirits of nature lovers.
The Assabet River trail isn't just for walking, running, or biking. Some residents enjoy fishing while they're out on the water and take pleasure in being in the company of many different species of wildlife.
3. Bird-watching.
A summer activity for seniors that often gets overlooked is bird-watching. It's incredibly relaxing and interesting, and at our community, bird-watching can be done from so many different locations on our landscaped, 8-acre campus. This is a delightful way to pass the time and be amazed by a variety of bird species.
4. Dining al fresco.
Ice cream is just more fun to eat outside, isn't it? Grab your favorite treat or even a meal outside on the Artisan patio or at a local restaurant. Some resident-favorite spots include Cafe 641 and Rail Trail Flatbread Co.
5. Shopping at the outdoor mall.
Hudson's main street is filled with unique shops, restaurants, and live entertainment. Who says shopping and treating yourself can't be an outdoor activity? The best part is that we provide transportation to any of these local sites, so you'll never have to worry about getting there, parking, or returning home to Artisan at Hudson.
6. Catching a summer concert at Wood Park.
The summer concert series at Wood Park is an event that individuals of all ages look forward to every year. See your favorite artists perform live music and dance and sing the night away alongside enthusiastic members of the community.
7. Spending time with family and friends.
Nothing beats spending time with family and friends, and when guests come to visit residents at Artisan during the summer, there are many activities to choose from. Visit one of the many local parks, like Cellucci Park. It has something for the whole family – from a splash pad for the grandkids to outdoor dining areas and relaxation spots for the adults. There's also the upcoming Hudson Fest – a time-honored summer gathering with entertainment, family-friendly activities, and more than 100 local vendors – one of which is Artisan at Hudson!
Discover senior living in Hudson, MA, that's a breath of fresh air.
Every day is a new adventure at Artisan at Hudson – and not just during the summer. Learn more about our MOSAIC lifestyle, and experience how senior living is vibrant and engaging all year round when you schedule a personal tour.