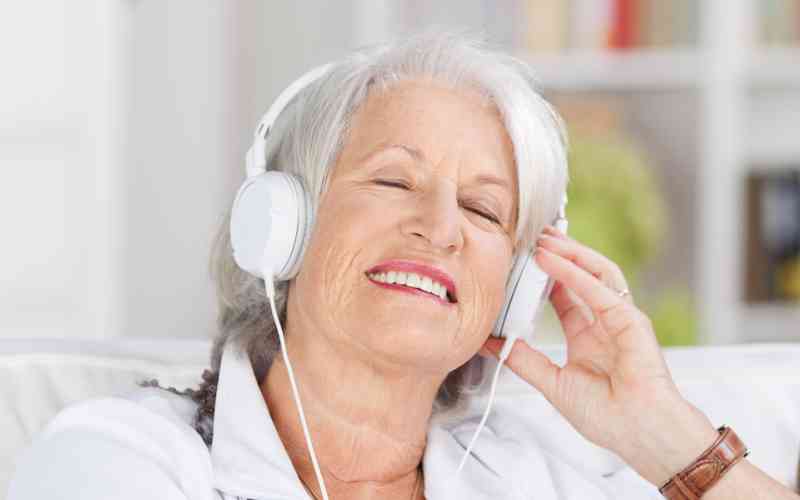 Staying Connected with Seniors During COVID-19
Though in person visits are currently happening less frequently due to the COVID-19 pandemic, communication and connection with our loved ones do not have to suffer. Social interaction is a vital component to anyone's life and our senior and elderly loved ones are no exception to that.
Daily or weekly phone calls to check in and say hello truly make a difference. Talking on the phone allows our seniors to connect with their loved ones in a space designed for conversation. Sharing family news, personal stories, and talking about the day seem like a simple act, but they go a long way in supporting our seniors and bring a smile to all of our faces.
Popular video apps such as Skype, Zoom, or FaceTime now have features that allow more than two people to connect. Creating a group platform to communicate with an elderly loved one creates the same atmosphere to an in-person family gathering. Try setting up a weekly family meal via video call and inviting friends and family members to log on and participate. Being able to see family and friends, even if it is on a screen, is a fulfilling experience for seniors.
Bonding over a great book or a classic movie is a way to stay connected on those weeks with the hectic schedules. Deciding on a book to read at the same time or a movie to watch allows a connected mutual experience while reading or watching, but also opens up the opportunity to gather via phone call or video chat to discuss. Plus, fiction is proven to have healing properties.
The written word is a powerful way to connect. Writing letters is not only a great way to communicate, but being able to save letters sent over the months and years is an irreplaceable memento. Letters and postcards can document everyday activities, or can even be used as the written word to share family and personal history. Along with letters, you can also send care packages of personal favorites and things that help keep your loved one connected to their home.
Sending care packages of personal items or gifts bought online is another great way to stay connected with your loved one. Putting together a gift basket of photographs, favorite snacks, and other media adds a personal touch to a loved one's life. Consider sending games, books, or something that could spark a new hobby! If you have little ones, have them work on a drawing or art project that can be sent to grandma or grandpa. Additionally, ordering online and sending it directly to your loved one also allows for a special treat—there is nothing better than a surprise mail day!
Chestnut Ridge Wallingford currently has protocols in place to ensure safety for each resident, staff member, and their loved ones. You can view the most up-to-date information about our visitation policies and other Covid-19 preparedness plans HERE.
Regardless if you are visiting your loved one in person or staying in touch from afar, it is important to remember that communication is key to a great relationship. Staying connected to our loved ones is more important than ever during these challenging times, and we are here to get through them together.
Feel free to reach out to our team at 610.447.0710 if you have questions about Chestnut Ridge Wallingford!