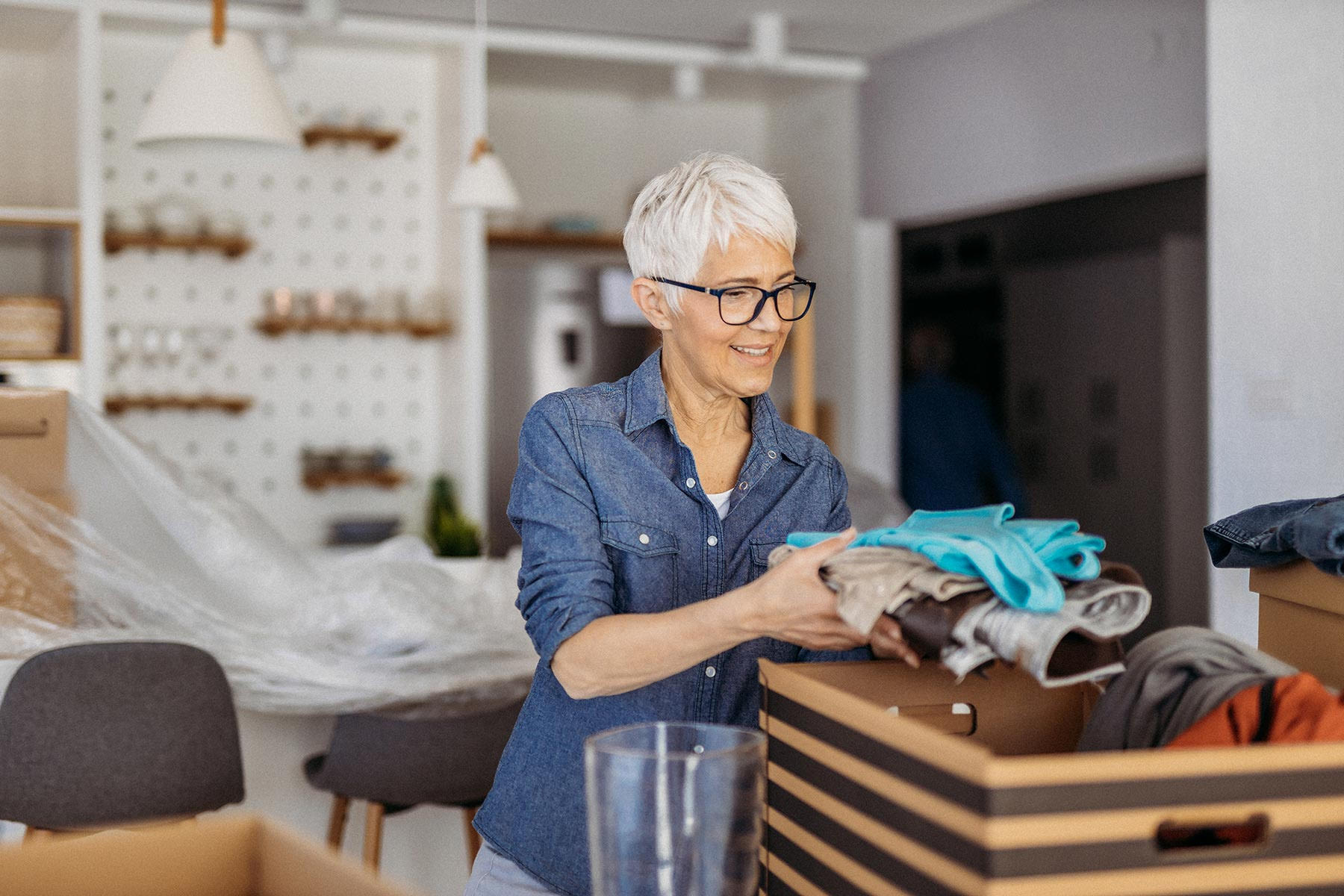 Easy Spring Cleaning Tips for Seniors
Spring has sprung!
The winter is over, and we're ready to clean up our homes. As for many older adults, spring cleaning may have required some creative solutions in the past. Fortunately, we at Artisan at Hudson have gathered some of our favorite easy ways seniors can freshen up their homes.
We'll also explore decluttering and additional methods for making spring cleaning easier than ever.
How often do you declutter your home?
Do you have a room in your house that's become the place for odds and ends? If so, this is a good place to start. Cleaning up and organizing your home not only frees up space, experts say it actually releases stress. Not to mention your risk of tripping and falling is dramatically reduced when your home is clutter-free.
By categorizing possessions into three categories for each room, you will be able to speed up the decluttering process. To get started, divide items into three categories with the help of a friend or family member: "Keep," "Toss," and "Give Away." Give yourself enough time to process your feelings but stay focused on the task at hand: decluttering.
Don't know where to begin? Start by assessing which rooms need the most work and break that work down into more manageable tasks. Finish one area before you start another. Of course, you don't have to finish spring cleaning in a single day. Consider breaking up tasks over time throughout the week, month or quarter. You'll be more likely to remain motivated and organized.
Muscles, joints, backs – they may not be what they once were. And older bodies don't recover so quickly from strains and pulls. Make heavy objects easier to move with the assistance of friends and family. Make your house tidy without putting your health at risk by hiring a professional to clean and move furniture.
Getting rid of older or expired items in your kitchen cabinets and keeping your fridge clean makes preparing meals that much easier.
The medicine cabinet is also an area that should be kept clean. Make sure all your medications, prescription and over-the-counter, are current. Make sure you properly dispose of expired or unnecessary medications. You can consult the FDA's Flush List if no drug take-back programs are available in your area.
Another easy way to make a dent in your spring cleaning to-do list is to deep clean your dishwasher, which can be done by running a few loads without dishes or using a store-bought dishwasher cleaner.
You can also clean your washing machine easily by using baking soda and white vinegar. Just add hot water to the machine, then add in the baking soda and white vinegar in equal parts and let it sit for 30 to 60 minutes. After this, reset your machine and run it through a full cycle. Be sure to open the machine and let it air dry afterward.
Make sure your detectors are properly functioning and that they have fresh batteries. As a rule of thumb, it's a good idea to change them twice a year, once each at Daylight Saving Time. Please ask a friend, family member or neighbor to help you if you cannot reach your detectors without a ladder or chair.
In senior living communities like Artisan at Hudson, spring cleaning has become a thing of the past. With a dedicated team on-hand, your residences are regularly housekept and maintained so you have time to do what's most important to you.