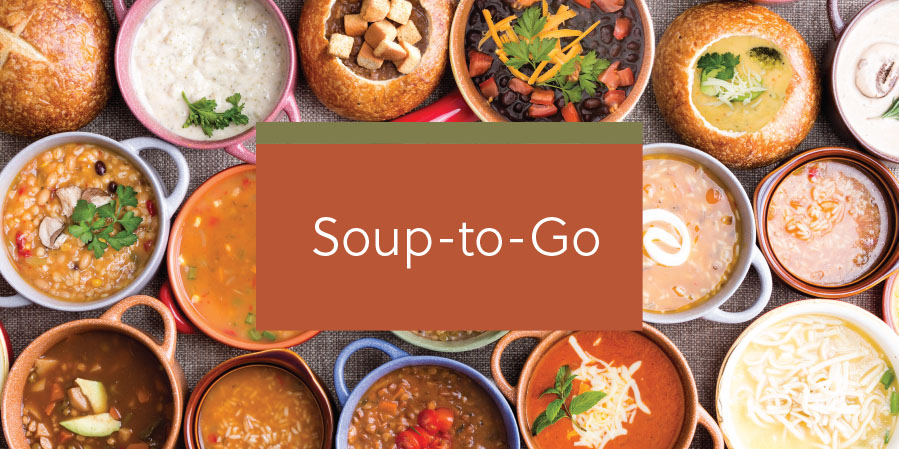 Soup-to-Go at Echo Lake
It's Soup Season! Come for a tour and take home soup for two. Get a taste of one of Chef Patrick Moen's best-loved homemade soups and a "taste" of Echo Lake at the same time.
Wednesday, January 19 | 11 AM to 3 PM
To RSVP, fill out the form below. We hope to see you there!
Echo Lake RSVP Form
* indicates a required field