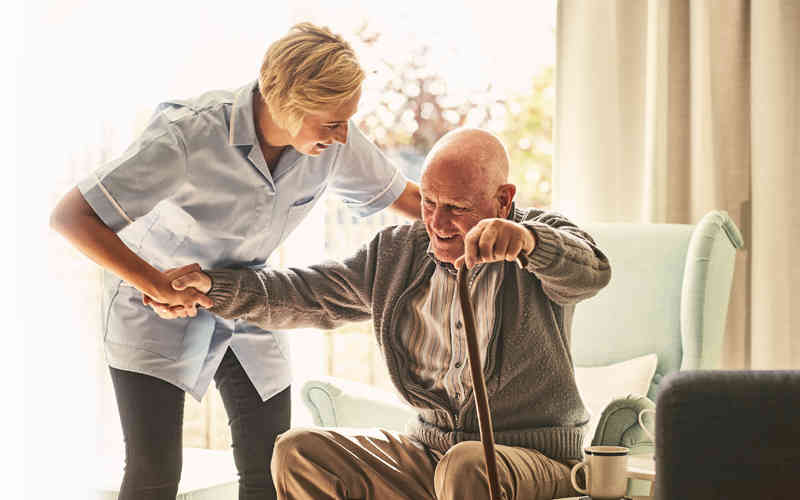 So, You Think You Understand Senior Living Options? It's Not Always as Clear as it Should Be
When looking at senior living options, people often use the terms Assisted Living and Personal Care interchangeably. 
But in Pennsylvania, there is a legal distinction between the two, and the state issues different licenses. Assisted Living is identified as a step up in complexity of care from Personal Care, but does not reach the level of Skilled Nursing.
Types of Care
When exploring the best living situation for you or a loved one, it's important to understand the types of care available.
Home Care, both medical and non-medical, are provided on a scheduled basis in your home. The fee structure is usually by the hour or in a package of services.
Personal Care Communities (PC) provide supportive care for seniors who need assistance with activities of daily living (ADLs). ADLs are routine activities people do every day, with six basic examples being eating, bathing, getting dressed, toileting, transferring (from chair to bed, for example), and continence. Assistance is also available for medication management, socialization, and healthcare oversight.
Assisted Living Communities (AL) provide all the services offered by Personal Care Communities, with additional, stringent staffing guidelines — including round-the-clock LPN/RN staffing and extensive training requirements. This allows communities to care for residents with more complex needs, including medical care, enabling residents to age in place. Regulations also provide specifications for the physical spaces in the community and the services offered.
Skilled Nursing Facilities (SNF) often provide rehabilitation stays following a hospitalization or other health event. Nursing facilities are also suited for long-term residency for people with chronic, highly complex medical conditions that require procedures or care that can only be carried out by specially trained nurses. The monthly fee for skilled nursing can be extremely high. In some facilities, the cost can be subsidized by Medicaid for financially qualified residents.
The Benefits of Assisted Living
If you choose Personal Care, and your care needs become complex, your choices may be to move to a Skilled Nursing Facility or to add private, hourly skilled nursing services (if available).
If you opt for Assisted Living, you are often able to age in place, even if your care needs increase in complexity. Your support plan is customized and assessed often to ensure you receive the care you need.
And, unlike at a Skilled Nursing Facilities, the lifestyle of assisted communities is oriented towards engagement and the environment is non-medical.
Customized Living and Customized Assisted Care
Echo Lake, a SageLife community in Malvern, Pa., offers a sophisticated take on retirement living — and the continuum of care afforded by a community with on-campus assisted living where your voice is central to everything included in your support plan.
With fine dining options, a rooftop pub, club rooms, a state-of-the-art fitness and wellness center, sports simulation lounge, proximity to extensive walking trails, housekeeping, and an around-the-clock concierge, life at Echo Lake reflects SageLife's disruption of the negative paradigms around aging – outdated mindsets that have been barriers to recognizing senior living as an aspirational move. Community living is the best way to fully realize the potential of our senior years, and the wisest choice for aging well.
Echo Lake's assisted living and memory care neighborhoods will open in September. Give us a call to ask about special Celebration Rates.